Hospitality Service for visitors
Thanks to the agreement between BI-MU and MiCodmc, reference operator for hospitality services in Milan, the event suggests to operators a range of opportunities to stay in Milan or near the Exhibition Centre during the show.
Hotels for visitors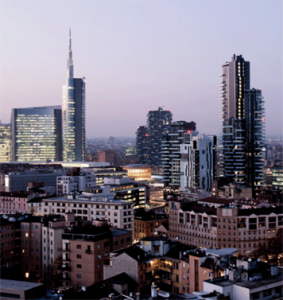 There are several hotels available located in Milan or near the Exhibition Centre.
Due to the high demand for 32.BI-MU and the coincidence with other events taking place in the city, we recommend you to make your reservation as soon as possible to guarantee the best choice.
For more information and support, write to bimu2020@micodmc.it

Tour events and on-site assistance
MiCodmc offers tours and excursions, allowing you to experience the city and its surroundings in a very special and unique way through the choice of cultural classical visits, unusual itineraries and shopping tours. Discover the attractions of Lombardy and organise your itineraries with MiCodmc.
If you wish to organise a private event or a dinner for your guests, MiCodmc will be pleased to help you in organising everything in the best way, creating special proposals for any budget and number of guests.
MiCodmc is at your complete disposal to offer you all services you may need. For more information or to ask for an estimate, please write to bimu2020@micodmc.it.
To have more information about MiCodmc and discover all services offered, you can refer to the website www.micodmc.it