Cable carrier UNIFLEX Advanced 1775: expanded into a complete all-rounder

---
KABELSCHLEPP ITALIA – Pad: 13 – Stand: B07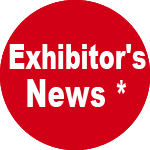 TSUBAKI KABELSCHLEPP adds new widths for the popular UA1775 cable carrier to its portfolio. In combination with the space-saving TS3 dividers, new areas of application become possible, in particular in toolmaking and for gliding applications on gantries or axes.
The new widths 275/300/325/350 and 400 mm are now available for the designs 020 (closed frame), 030 (with outside opening and detachable crossbars) and 040 (with inside opening and detachable crossbars). In addition, the latest generation of the TS3 divider system is now also available for the UA1775. This is already known from the Master series. It features a height separation with intermediate plastic shelves and ensures better utilization of the space inside the cable carrier. The new divider is used for vertical division within the cable carrier as a standard. The complete divider system can be adjusted in the cross section.
With the easy-to-assemble design, the UA1775 offers great benefits especially as a ready-to-install TOTALTRAX® system or as an assembly for long travel lengths. The cable carrier can be used unsupported or gliding with the new TKAL Alu Guide System. Potential applications are in automotive production, intralogistics, material flow and handling, cranes, the timber industry and agricultural machinery, to name only a few sectors.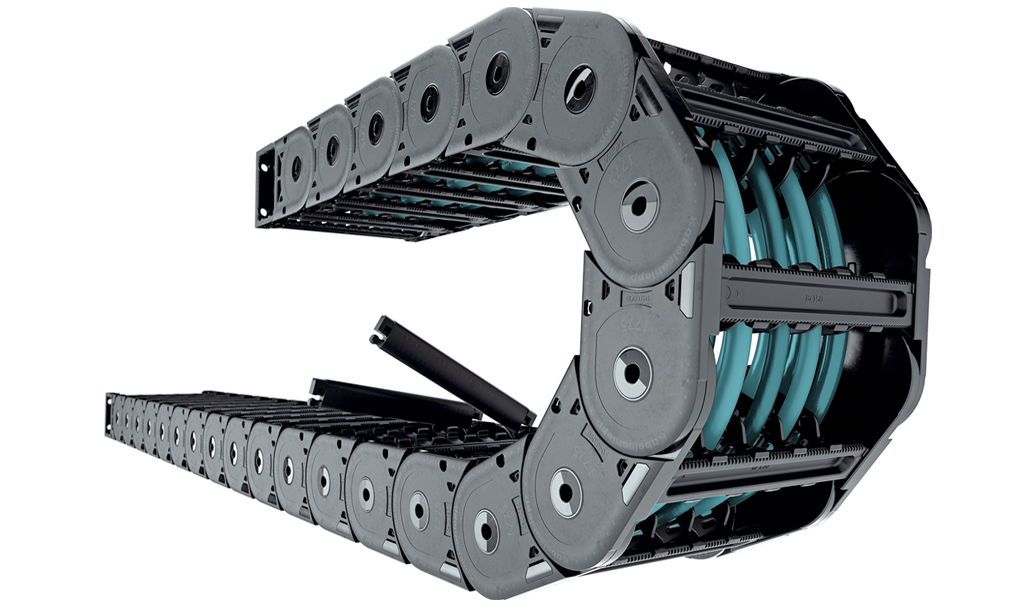 Convincing ready-to-install complete solutions for a large range of applications
From milking machines and 3D printers to workshop cranes – the fully harnessed cable carrier systems from KABELSCHLEPP are used in an extremely large variety of applications. Whether simple harnessed cable carriers or complete systems ready for connection – thousands of customized solutions have already been implemented worldwide. The ready-to-install complete systems from KABELSCHLEPP are suitable as cable carriers in virtually any industry or application: Beyond the typical applications for machine tools, they have also proven successful in steel works, railway engineering and the textile industry. The solutions are as individual as the applications are different: Each cable carrier system is adapted to the requirements and delivered fully harnessed. Consulting and support throughout the entire process is ensured – from project planning and engineering of precision-fit interfaces to the selection and procurement of all individual parts and purchased parts. The smooth interaction of up to several hundred high-quality components produces a customized, durable TOTALTRAX cable carrier system that is ready for installation. Constant checks – from individual components to fully configured assemblies – ensure consistently high quality of the cable carrier systems. Other advantages for customers are the complete delivery from one source, optimized turnaround times, no storage costs, reduced effort at goods receipt, on-time delivery directly to the production locations and short downtimes thanks to efficient plug-and-play installation. For larger orders, TSUBAKI KABELSCHLEPP even sets up customer-specific production lines, but can also manufacture individual solutions from batch sizes of just one.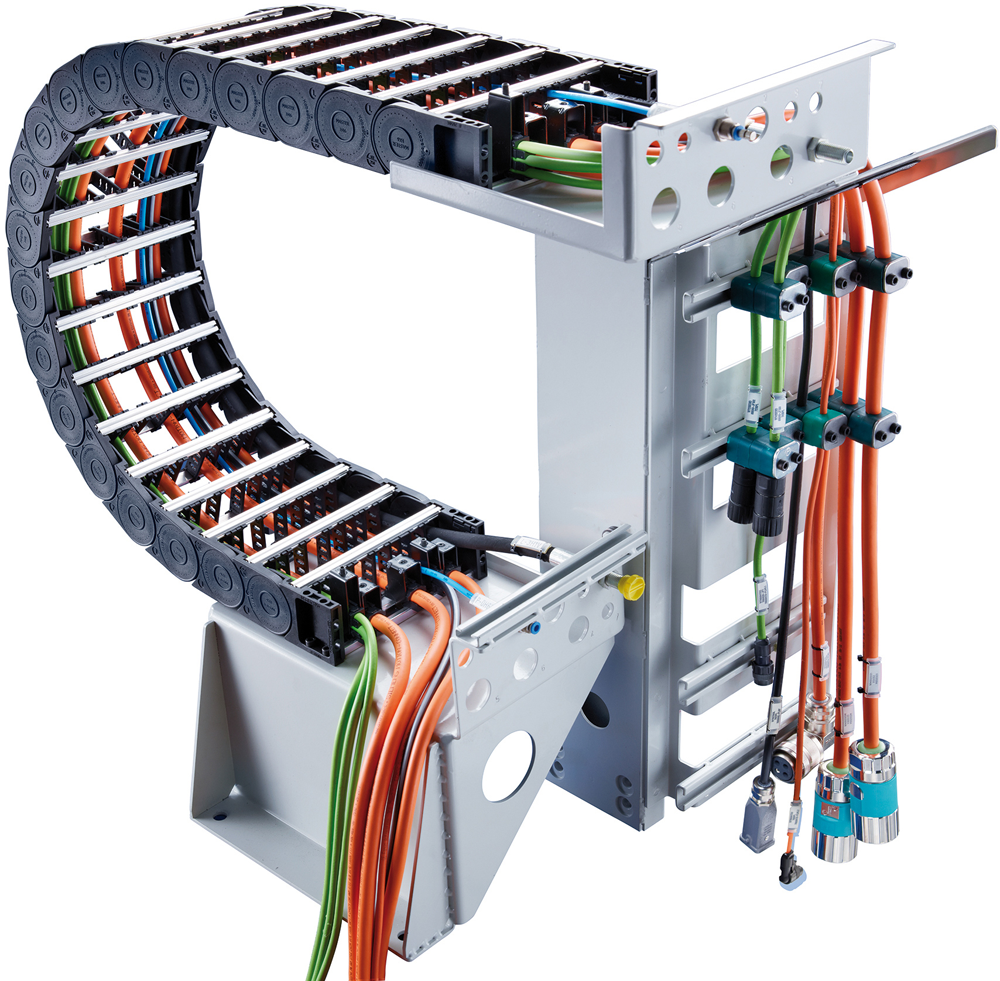 * The published news is edited by exhibiting companies. Exhibitor assumes responsibility for what is published in his own page.