High speed machining with in-process control measurement

---
MT – Pad: 9 – Stand: B27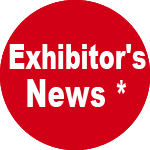 The traditional lathe can be employed to carry out high speed machining with in-process control measurement to achieve the best precision level in highly automated series manufacturing through the joint use of MT- TPS Touch Probe Shield and X11 Powered Electrospindle.
MT- TPS Touch Probe Shield is a protection device for measuring probes.
A precise in-process control is required when performing high-precision machining on the lathe. The presence in the working area of dust, chips and coolant potentially can damage the measuring probe and affect the measurement accuracy.
Thanks to MT-TPS this in not a problem! The pneumatic opening of the protections and the air flow for cleaning the measuring stylus allows to obtain the maximum in-process measurement accuracy.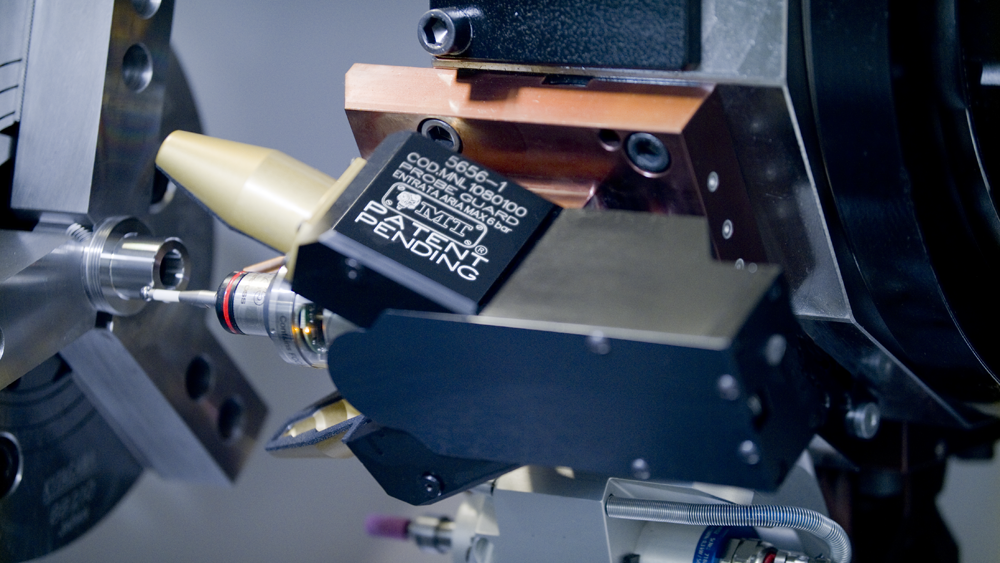 X11 Powered Electrospindle achieves high-speed grinding, marking, engraving and drilling operations with very high precision and in the absence of vibrations through a single device, which can be assembled directly on the lathe turret and occupies only a single station, without requiring complicated connections or cables.
X11 generates electricity from the driven tool rotation, and drives an electrospindle able to rotate up to 60.000 rpm.
X11 a plug and play solution. In fact it uses the standard coolant circuit already existing on the turret.
MT-TPS and X11 are the result of the M.T. internal Research and Development and represent only some examples of the solutions offered by the Italian company, which confirms itself as reference point in the market of driven toolholders for advanced machining on the CNC lathe.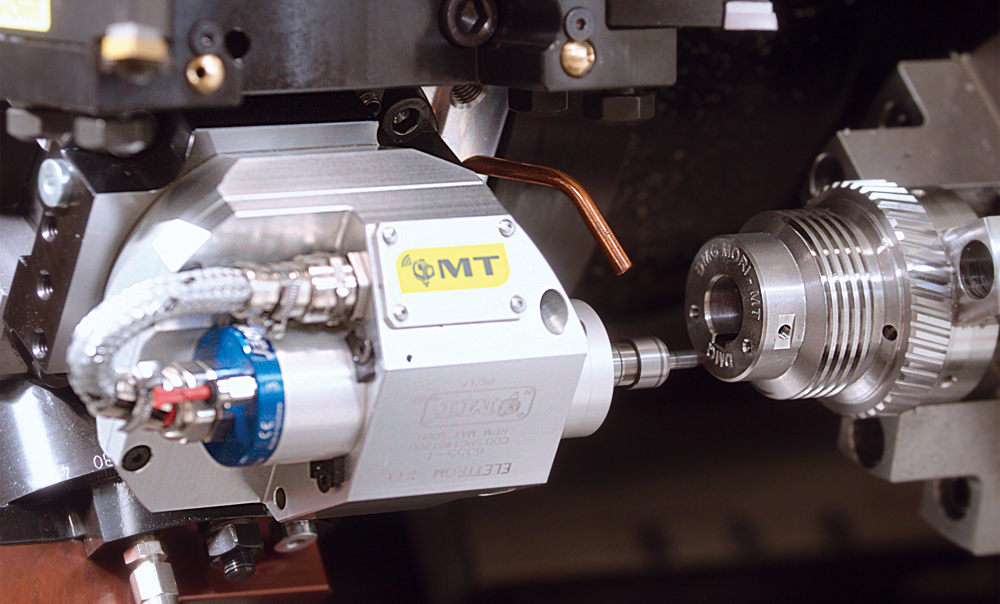 * The published news is edited by exhibiting companies. Exhibitor assumes responsibility for what is published in his own page.