Intelligent Manipulator Liftronic®Pro and Liftronic®Easy

---
SCAGLIA INDEVA – Pad: 13 – Stand: B26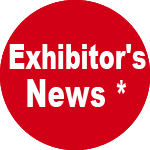 At Hall 13 booth B 26 Scaglia Indeva is exhibiting solutions for collaborative applications for performing a variety of tasks in industrial production processes, suitable for Industry 4.0 and all Companies that wish to increase their productivity in a sustainable and ergonomics-conscious and work safety-conscious way. Below is what you can see and try at our booth:
Liftronic®Pro Intelligent Manipulator with Vac-U-Gripper Panels System
Vac-U-Grip Panels is the cutting-edge, safe, ergonomic, reliable and industry 4.0-suitable intelligent solution for handling rigid sheets of glass or metal with a smooth, non-porous surface, 5 to 30 mm thick, weighing up to 250 kg.
This manipulator has all the advantages of an INDEVA®: electronic control that enables automatic and real-time detection and balancing of the load weight, compactness of the gripping tools, smooth and precise movements, as well as safety against accidental load drop and preventing uncontrolled movements that are risky for the operator.
Vac-U-Grip Panels is equipped with a load gripping system through vacuum which, thanks to being industrialized, ensures a high level of reliability and efficiency.
The range includes 3 models: Pick& Place, Tilting (90°), Tilting & Rotation (90°). Various sizes of suction cup frames are available according to the size of panels to be moved.
Thanks to electronic control, up/down movements and load positioning are exceptionally smooth, fast and precise: with almost no effort (about 300 gr), the operator can easily and ergonomically lift a panel of up to 250 kg.
Four standard handle sizes are available to suit different applications and always ensure an ergonomic position of the arms and hands.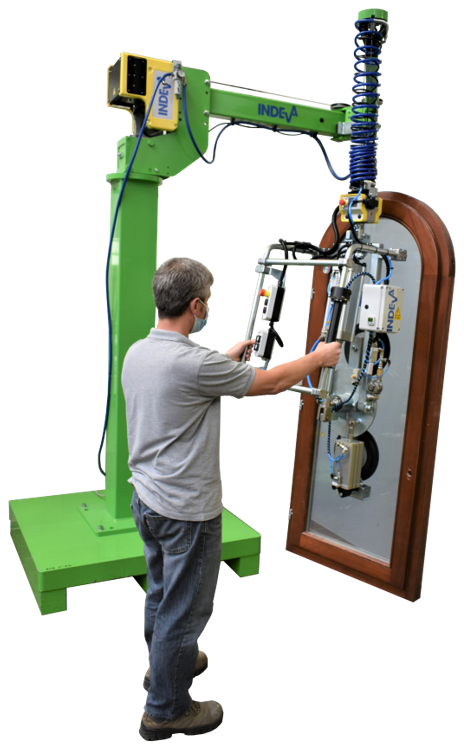 Liftronic®Easy Intelligent Manipulator
Liftronic® EASY electronically controlled industrial manipulators belong to the INDEVA® (INtelligent DEVices for hAndling) Liftronic® Series family.
Ideal for simple applications and quick, non-complex work cycles. It is possible to quickly and very easily replace different gripping tools for handling a variety of loads.
Liftronic® EASY offers the countless benefits of an INDEVA® at a fraction of the cost of a hoist.
Compared to a hoist or pneumatic manipulator, Liftronic® EASY enables faster handling speed, precision load positioning, great maneuverability, automatic weight detection, resulting in increased productivity, ergonomics for the operator and safety for delicate loads.
It is simple to install, operate and maintain. The technological advantages and competitive price make Liftronic® EASY an investment with return in the very short term.
Moveflex, 2 integrated collaborative robots
MoveFlex is a turnkey solution proposed by Scaglia Indeva's Indeva Cobotics division; Moveflex takes advantage of the optimal integration of a Doosan Cobot with an AGV to enable the handling of components over long distances, making the Cobot's range unlimited, so it can be used on multiple locations even for different tasks.
Loadflex
Turnkey solution with Doosan Cobot. LoadFlex manages the loading of CNC machines automatically and collaboratively. It speeds up production processes, especially repetitive ones by eliminating downtime.
Adaptable to different series production, with a variety of types and quantities of workpieces to be processed.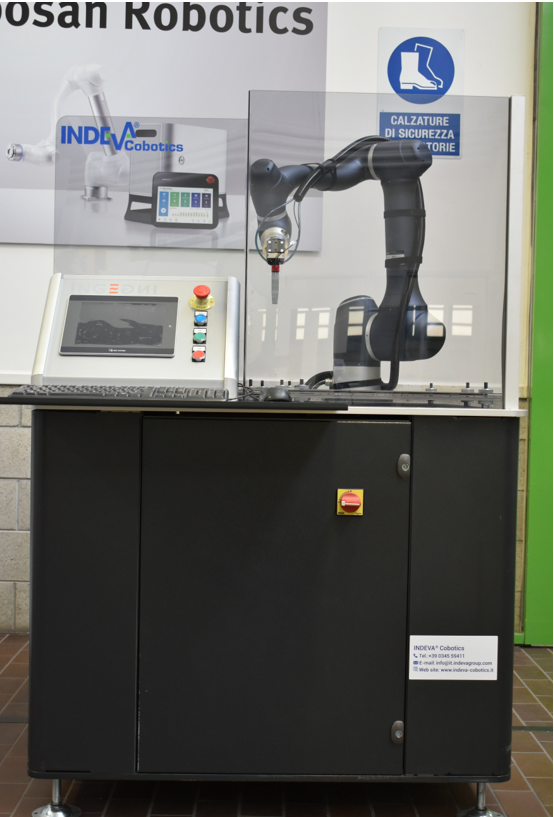 * The published news is edited by exhibiting companies. Exhibitor assumes responsibility for what is published in his own page.