Robocell

---
LABORMAK – Pad: 11 – Stand: E13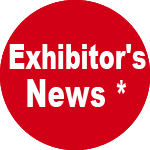 Labormak presents Robocell, which means how to respond to the growing demand for competitive prices when the lots decrease, the delivery time is increasingly tighter, there's a shortage of labour and the cost is too high. Robocell consists of all the automation that is needed for small and medium-sized series, exactly where it's needed, easily and flexibly integrated in the existing processes.
This practical and sophisticated system aims to be the ideal partner for the automation of machines and industrial plants, with the specific goal of reducing to the minimum the production costs and the recovery time.
The prerogative of Robocell is to make work as streamlined as possible, from the installation to the production.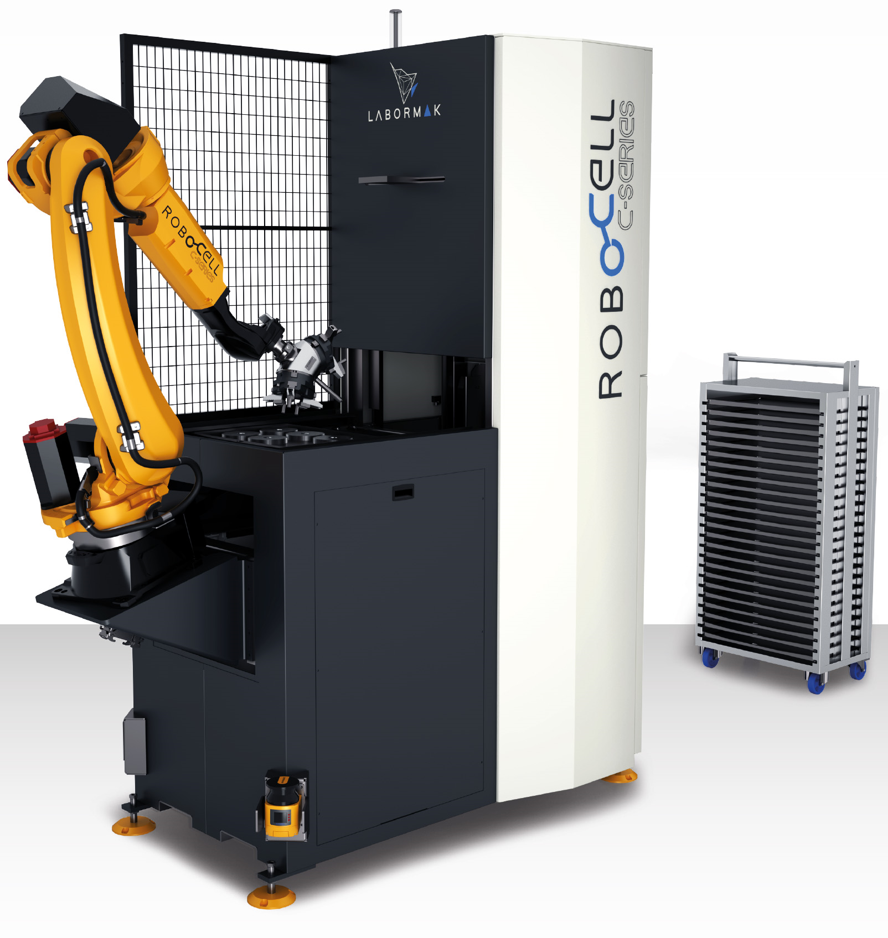 Extremely compact, the cell is easy to place and quickly installed; the management software and the modularity of components significantly reduce the resetting time, ensuring continuity and production autonomy, even without the supervision of an operator.
All this, combined with the versatility of connection and of dialogue with different types of CNC machines, allows a great production flexibility both for the type and for the number of parts that need to be produced.
The ease of use and of programming allows a quick learning also for less experienced operators who, protected by advanced security systems, reach the autonomy of management in a short time.
The results are sensitive and evident in terms of performance with both productive and economic benefits and a consequent reduction of the recovery time of the investment itself.
Advantages: reliability and autonomy, simplicity and efficiency, safety and protection.
The characteristics of the cell bring significant benefits to the performance of the plant and to the productivity, resulting in a reduction in payback time and clear economic advantage.
All the components used are made by the best brands on the market to guarantee reliability, efficiency and production autonomy even during unattended operating cycles. This allows the operator to spend time on other tasks or to control more machines in production.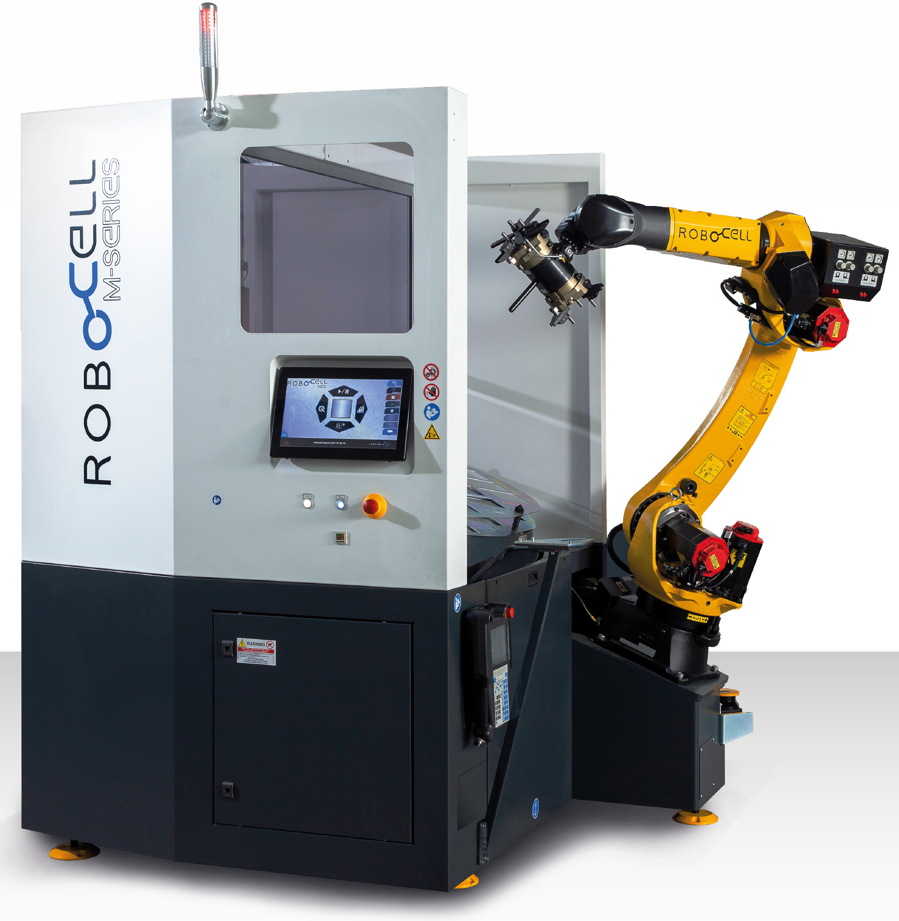 * The published news is edited by exhibiting companies. Exhibitor assumes responsibility for what is published in his own page.