Giovanni Rallo – DEUTSCHE BANK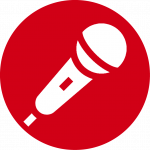 " … at BI-MU in the Innovation Area dedicated to consulting, to be the reference bank partner for the Italian SMEs with propensity to export …"
To express the commitment of Deutsche Bank as a leading bank in Germany, with a strong positioning in Italy, thanks to a network including 620 commercial branches with a nationwide presence.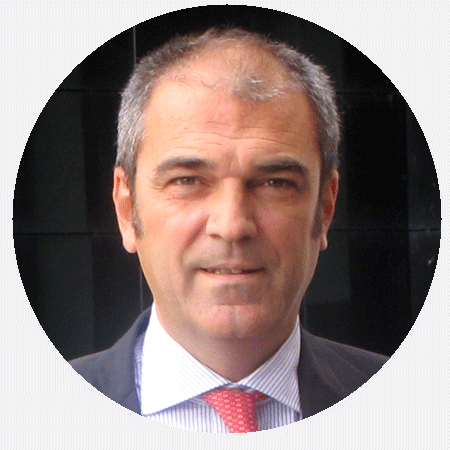 Interview with Giovanni Rallo Head of Business Banking Italy DEUTSCHE BANK
The machine tool, robotics and automation sector seems distant from your business activity. Why did you decide to undertake this experience?
The machine tool sector represents a strategic segment for the Italian entrepreneurial fabric and thus we have been carefully analysing it for years. In 2017, the output of this industry increased to 6,110 million euro, registering a 10.1% upturn compared with the previous year. Italy plays a leading role in the international scenario, standing out for its competencies attested by production and export data, but also by the dynamism of its domestic demand. The acquisition in our portfolio of customer enterprises belonging to this industry provided us with a basis to improve our knowledge in this field. BI-MU represents an opportunity for us to create a common language between our Group and Industry 4.0.
What may visitors expect from the presence of Deutsche Bank?
This exhibition is a crucial event to inform an enterprises' audience as large as possible about our specially studied products for companies. A complete offering that matches traditional lending with products dedicated to export business and services related to the coverage of exchange rate risks. At the trade show, we will also present our proven skills in the field of trade finance and extraordinary finance. In our large exhibition stand, we will organise in-depth mini-seminars on several topics, given by our experts of Trade Finance, Corporate Finance, Private Banking and derivative coverage instruments. In addition, we will take part in a debate within BI-MUpiù arena concerning the internationalisation of Italian enterprises. The object of our participation is to create a dialogue with the world of the Italian SMEs that show a remarkable propensity to export and to expand towards foreign countries. Our aim is also to support them in their growth and development path.
What is the main advantage that an enterprise may obtain from a partner like Deutsche Bank?
In Italy, Deutsche Bank may rely on the experience, skills and reliability of its resources. These values are added to the soundness of a big bank Group working in 60 countries all over the world. A Group that is always close to the numerous Italian and German SMEs representing the driving force of the strong economic relationship between the first two manufacturing countries in Europe. These features make our bank the ideal partner to build and increase the enterprises' success. In a moment that is crucial for the development and upgrade to the competitive standards required by the international market, we would like to offer a concrete contribution to the growth of the Italian SMEs: we could support them in their geographical expansion and/or product diversification, while planning with them those organisation changes that are necessary for making them attractive for the capital markets.
At BI-MU many SMEs will be present. In which way could Deutsche Bank support their developments plans in the long-term?
Thanks to our well-established Italian and international network and to our strongly specialized know-how, we are able to meet our customers' expectations in the long-term. The accurate analysis of the enterprises' identity and profile make up a basis to develop a consulting service "ad hoc" for each business typology. By allocating in an optimal way the enterprises' portfolio to operators with proven skills and long-standing experience, we are able to provide support during the enterprises' whole growth path, from financial planning to export, giving a concrete contribution to help them achieve their success. This enables to develop a relationship of mutual trust.