For the first time in its long history as a B2B exhibition, BI-MU will combine the trade show with in-depth, cultural, thematic programmes, developed not only through a "classical" conference programme, but also thanks to a well-structured schedule of side events.
The key players of the area will be the Exhibitors who will have a special stage at their disposal to present their novelties.
Special initiatives, opportunities for in-depth discussions focused on specific topics related to the manufacturing world, thematic areas, special meetings organised to encourage information sharing, as well as the presence of authoritative experts from the industry: these are the contents of BI-MUpiù dedicated to the international public, who will have many more reasons to take part in the biennial exhibition.
BI-MUpiù
Calendar events – (Hall 13 area A66 / B79)
click to enlarge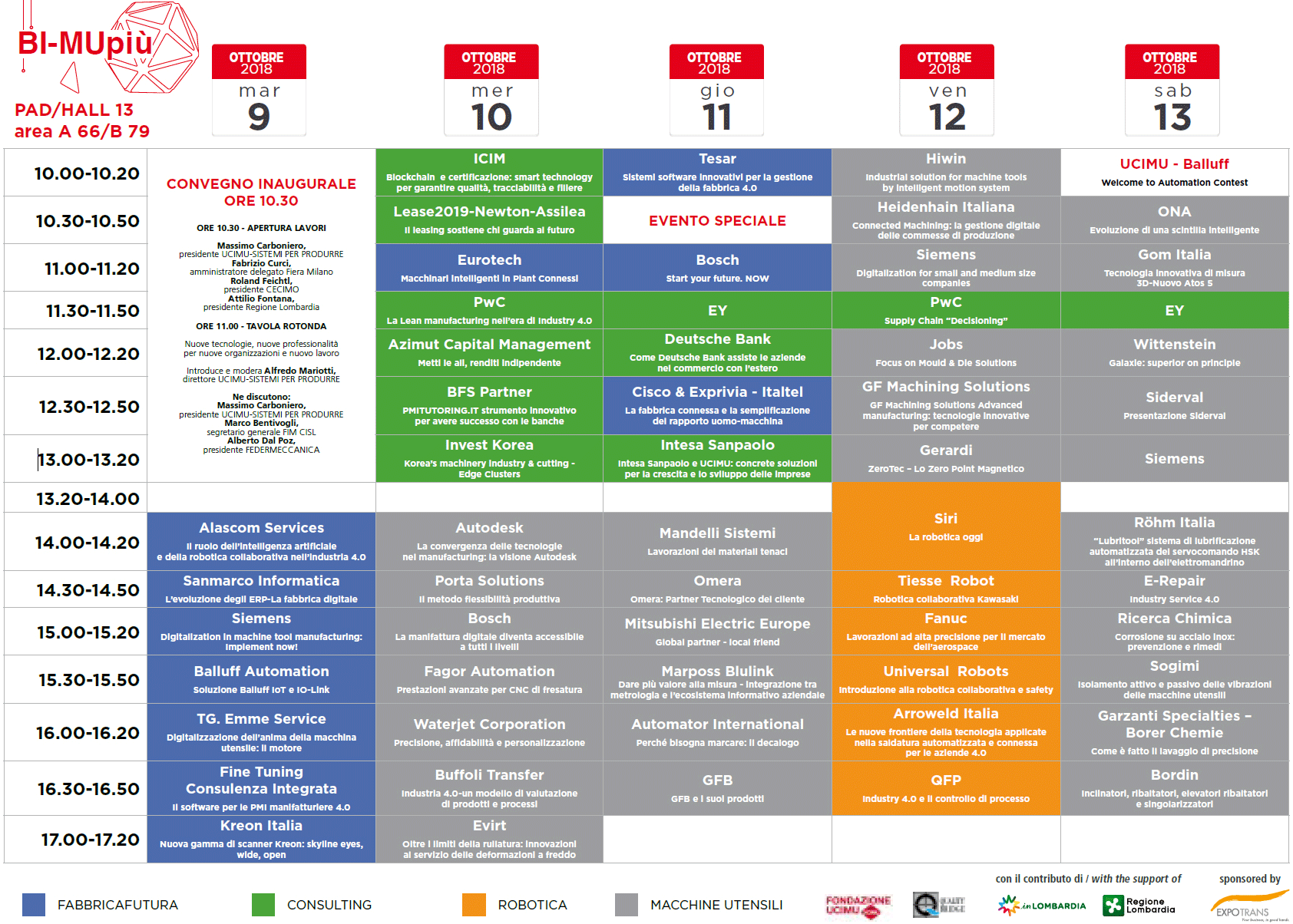 BI-MUpiù Additive
Calendar events – (Hall 11 area E195)
click to enlarge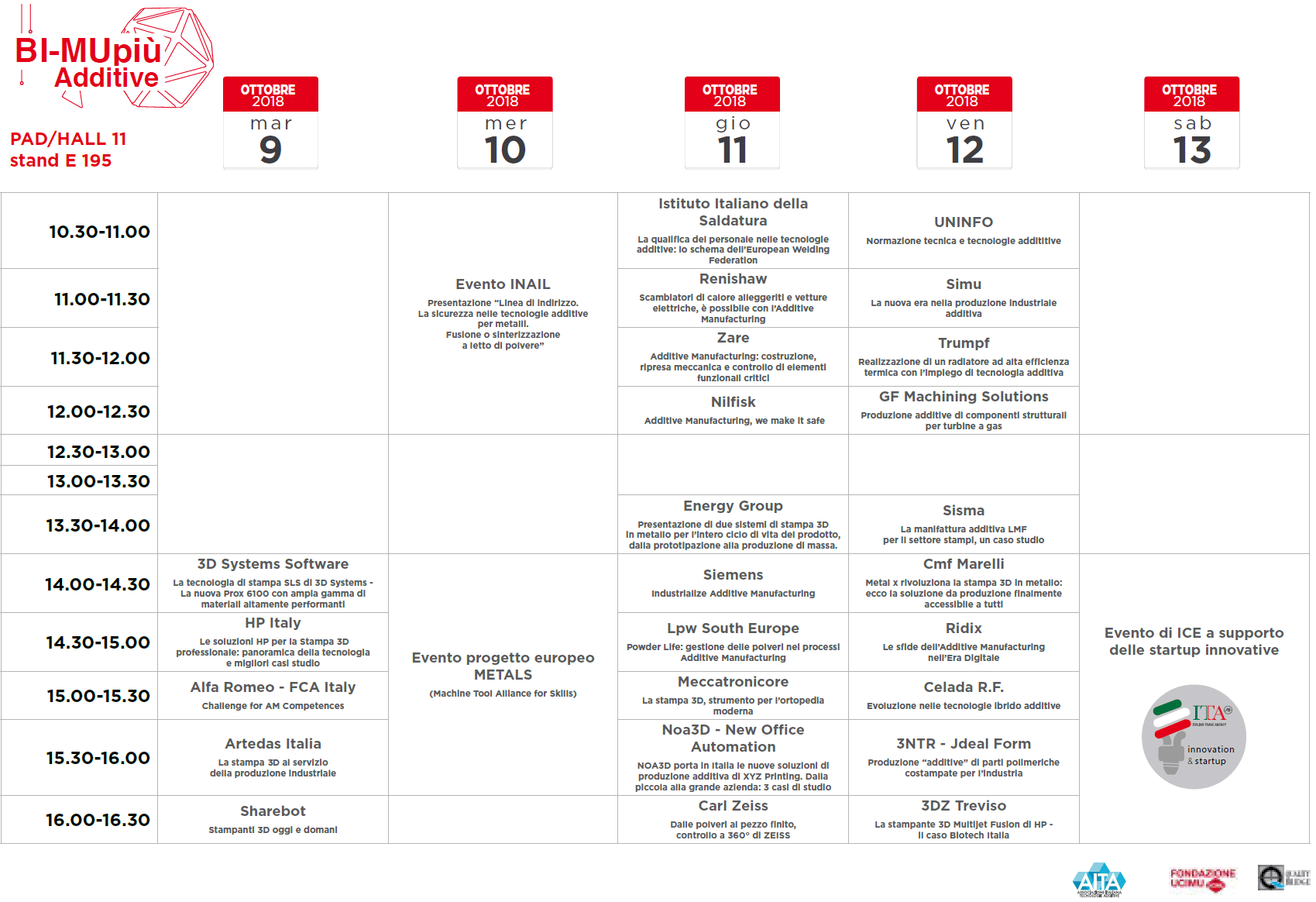 What is BI-MUpiù
BI-MUpiù is the arena area of BI-MU available throughout the whole trade show and proposing meetings, one-to-one discussions, TED, performances offered by the organisers and by the exhibitors. Every day the organisers will propose an opening event lasting 40 minutes, which will host experts and influencers, inspiring and introducing the "theme of the day". After that, it will be the turn of exhibitors that will present their views and their technologies with regard to the theme proposed in 20 minutes' time.
The Area of BI-MUpiù
BI-MUpiù will be set up in one of the exhibition halls of BI-MU and in particular, in the area of FABBRICAFUTURA. BI-MUpiù has been created as an information and entertainment space. For this reason, its layout will be developed to facilitate the enjoyment of contents that will be proposed
Its structure is that of a half-open arena allowing the visitors that are walking along the aisles to stop and take part in the events hosted inside and, at the same time, to listen to the speeches of those that will alternate on the stage.
As soon as possible all information will be available to reserve your speech space.