Metrology and testing, the project and the interviews
The issue of metrology and testing concerns technologies, products, services and solutions developed to guarantee production quality, which is today an essential element in the offering of production systems, relying on a continuous development of product and process innovation as one of the crucial factors to win the challenge of competitiveness. Some of the focuses in the Metrology & Testing area will be measuring instruments, testing machines, artificial vision, equipment for non-destructive testing and quality control, as well as certification services.

Erick Fantini
, Sales Director, Measuring Machines Division,
VICI & C.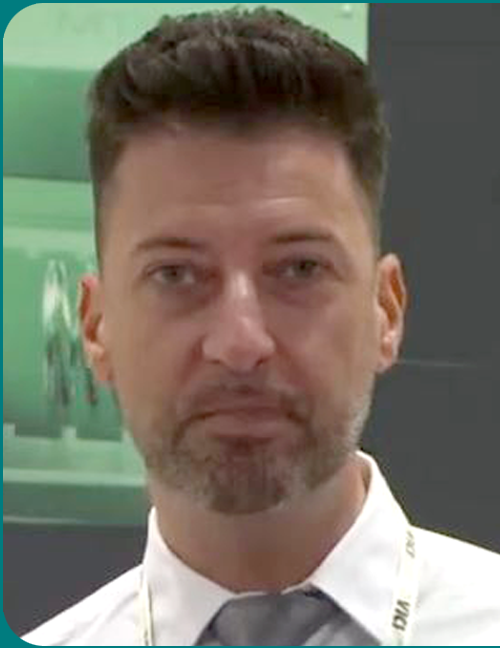 "…VICI is an Italian company that designs, manufactures and distributes optical measuring machines. Our product offering, integrated with the products of our second brand, Metrios, proposes innovative and all-inclusive solutions, capable of fulfilling all requirements in the field of metrology. In addition, thanks to our tailor-made software, we can adapt our application to a specific process, thus supporting our customers and meeting all their needs. We work in many sectors and we currently see more business in the medical, automotive and subcontracting sectors. We are very positive about the trend of 2022. Even if it is not possible to make any accurate predictions due to the delicate period that all of us are facing, the trend of constant growth in the sector, as well as the operators' great desire to restart and invest, allow us to be very optimistic. With this enthusiasm, we will take part in 33.BI-MU, an unmissable trade fair, where we will be able to meet our customers and show them our new products. The event will have a very large attendance and we expect knowledgeable and experienced visitors, with clear ideas about what they need. The trade show is a precious tool for us, the companies, and therefore we will present ourselves in the best way, to make the most of all the advantages that our exhibition will offer us. As far as the VICIVISION brand is concerned, we will exhibit some integrated solutions – optical as well as contact ones – along with several new optical-technology solutions. We will enrich our proposal with innovative solutions and functions, thus completing our product range. With regard to the Metrios brand, we will present some user-friendly solutions, thus offering a metrology system that can be used by all operators and in various stages, for example even during production processes
…"

Massimo Gregori
, Sales Director,
HEXAGON ITALIA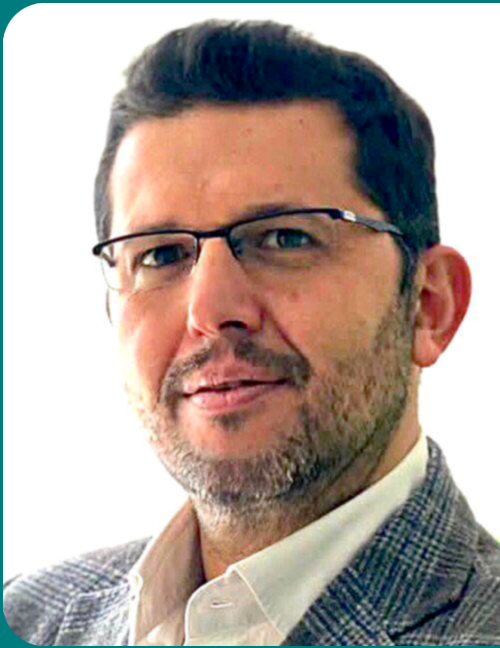 "…BI-MU has always been an important event for Hexagon and, before Hexagon, for the companies that have formed it over the years.
An opportunity to exchange views with the operators and users of the Italian and international manufacturing sector and to highlight the most innovative technologies for industrial production.
The 2022 edition of this exhibition has an even more significant value: expressly this year, indeed the three Business Units of the Italian Manufacturing Intelligence Division have been grouped together into one big commercial entity, also providing technical application support.
In this way, as single suppliers and interlocutors, we are able to offer our customers across-the-board design and simulation solutions, CAD/CAM software, coordinate measuring systems and process management and control software. With this new strategy, Hexagon Italia will identify itself as a global partner for all modern enterprises engaged in a structured path of digital transformation and transition towards a smart, autonomous factory
…"

Giuseppe Sceusi
, President,
MARPOSS ITALIA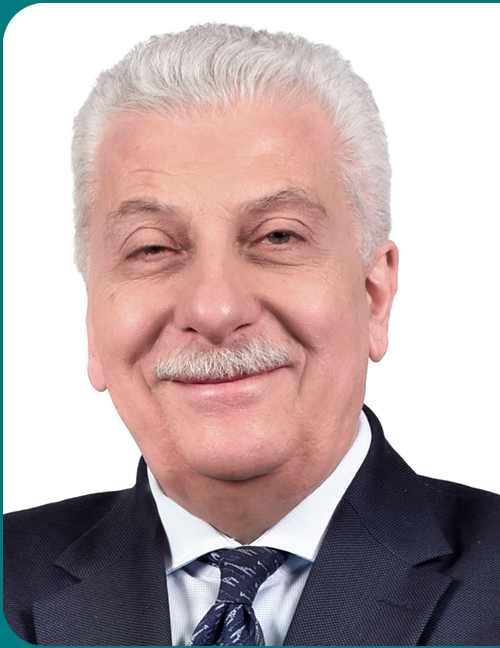 "…since 1952, we have been offering our customers equipment for quality control of finished goods. Our proposal includes solutions for process control and measuring, monitoring, quality control, testing, electrical controls and much more.
We mainly deal with the machine tool, automotive – both for traditional and state-of-the-art solutions – biomedical and aeronautical sectors. However, in general, our solutions are sought-after in all those sectors where a high-level quality control is needed. At 33.BI-MU, the exhibition of reference for machine tools and production systems in Italy, we will exhibit our leading products and our novelties. The display at our stand will be a demonstration of our attitude to innovation and our capacity of meeting the new requirements of the market.
Our goal is to combine traditional technologies with innovative solutions to offer a more and more comprehensive product range, in line with the needs of the emerging sectors. At our stand, we will show products dedicated to electromobility, systems for digitalisation and new management software for the collection of processed data.
With this product offering, once again Marposs intends to present itself not as a "simple" technology supplier, but as a global partner, capable of supporting its customers in the decision phase and in the evaluation of new investments, which are extremely complicated stages, especially when it comes to applications for relatively new sectors, such as that of electromobility. Relying on our increasingly structured product portfolio, achieved thanks to the constant work of our R&D Department, we have excellent expectations about our participation in 33.BI-MU. After all, the trend of the market is currently very positive and we are not registering any sign regarding a possible slowdown
…"