ALASCOM | AI e robot: towards a profitable collaboration with humans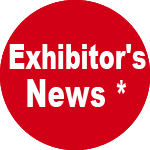 ALASCOM – Hall: 13 – Stand: C29
The introduction of collaborative robotics into the 4.0 industry magnificently offers the opportunity to establish and enhance naturalness interoperability between humans and robot.
Alascom is an engineering company able to offer complete automation solutions for networking, robotics and IOT. Alascom strongly believes in innovation and offers high-tech solutions in which artificial intelligence systems (AI), entirely developed by the Alascom research and development department, are applied to the recognition of objects (Vision Processing), of movements (Gesture Recognition) and to the processing of natural language (NLP); Alascom's solutions involves the human operator in robot operations to create a real interaction.
The robot in a totally automatic way recognizes the objects on the work surface and performs the tasks for which it is designed, through a system based on Fanuc IR Vision. In the event that the operator enters the robot's operating area, it modifies its behavior to allow the human being to be able to work safely.
The robot mounts a precision gripper made by Shunk. The robot operations can also be controlled and monitored through the natural language processing based on an Artificial Intelligence entirely developed by Alascom.
Users can interact with the system through a native Android app or alternatively through Cisco Webex team.
The artificial intelligence monitors the robot in real time and provides information on its state, on production, on alarms creating graphs in real time and also allows the control of robot operations through simple commands provided by the operator in a natural language (English or Italian).
The added value of the solution consists in avoiding the man from carrying out the heavy or repetitive work that is entrusted to the robot, focusing exclusively on tasks whose complexity or precision necessarily require human intervention.

* The published news is edited by exhibiting companies. Exhibitor assumes responsibility for what is published in his own page.