ALLMAG | Supermarket and ergonomics: more options as Lean solutions!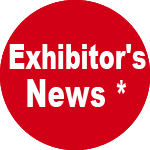 ALLMAG – Hall: 13 – Stand: B43
Allmag launchs on the market a new range of Lean solutions. Since several years Allmag is focused on Lean Manufacturing Solutions. Main applications of joint-pipe system are: workstations, live storage racks, ergonomic picking, kanban solutions, material flow and transport, visual management and much more.
In order to satisfy market needs belonging from production and internal logistic departments, in 2018 Allmag solution offer has been enlarged: a brand new wide range of trolleys for material flow management, supermarkets, new lifters.
Customized trolleys: your produtcs on wheels! Different dimensions, capacity loads allow to move every products in and out. Milkrun systems, transport pallets and racks are available for smooth material flow, without interruptions, in the smartest way. Really useful is the supermarket system with guides at floor: modular, easy to install, easy to upgrade. Few components create a full system that can organize an area in which all required material for prodution is provided and supplied, based on the First-In First-Out principle and Kanban-Planning. Allmag is really sensitive to topics of ergonomics: the new range of lifter fullfills many needs in the prodution. Pneumatic and electrical lifters replace muscular force and prevent wrong movements for the operator back: goods can reach right work height with a simple button. Also in this case machines can be tailormade for different unit loads and production requirements (loads, positions).
The expertise reached with more than 40 years on the market is at your disposal by Allmag. With a full range of service, from the project till the customercare, Allmag is at you side for the best solutions.

* The published news is edited by exhibiting companies. Exhibitor assumes responsibility for what is published in his own page.