AL.MA | Road to 40° anniversary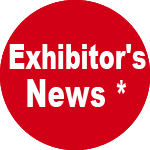 AL.MA  – Hall: 9 – Stand: B35
The ALMA proposal for the next 31.BI-MU is regarding 7 represented companies: NEXTURN, MYLAS, UNION MT-SCHAUBLIN, UNIFY, F.F.G. transfer group: PFIFFNER – IMAS – W&F.
The numeric control swiss type lathes NEXTURN are available in various versions and models, starting from this year your lathe can be equipped with an accessorie and made specifically for the accuracy and precision in the control of the finished part, during the exhibition you can see how the ROBOT LINE can improve your working condition in the factory. All the models have the control Fanuc 31i-F with an high functionality and versatility, suitable to face up to the different production needs. There are version with and without guide bush for short and long parts. The lathes Nexturn are easy to run with a compact and ergonomic structure designed to put at ease the operator and facilitate his works.
The Nexturn machine guarantee an high production thanks to the optimized configuration of the tools, reduction of the idle times with shaped tools, and to the great tools distribution on the main/sub spindle that permit better cycle times and a bigger range of productions.
We will show to the exhibition the machine MYLAS DY42 made with a new updated design, looking for a factory more technological and interconnected.
The evolution of the transfer machines with an higher precision and flexibility is the feature of the Pfiffner brand. Alma propose the model Hydromat HC EPIC PLUS, a CNC transfer machine. The new model with 12/16 stations has an high productivity and reliability. For bar size diameter up to 52 mm. and production with automatic feed of the parts, where are requested high precision, big volumes and high speed the machine of the series HC and RT from Pfiffner represent the best solution.
From this year in our stand will be present other two companies leader in the construction of transfer for the made in Italy, we will be glad to present IMAS for medium big diameters while if you have an oversized production the solution comes from  WITZIG&FRANK, a German company specialized in the production of transfer for big diameters.

* The published news is edited by exhibiting companies. Exhibitor assumes responsibility for what is published in his own page.