ARTEDAS ITALIA | 3D printers for composite materials, ready for the future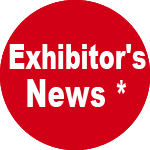 ARTEDAS ITALIA – Hall: 11 – Stand: E215
We will be present at the trade show with the Markforged line of 3D printers for composite materials such as fiberglass, kevlar and carbon fiber.
This printing technology makes it possible to print plastic parts with mechanical characteristics comparable to those of Aluminum 6061, thanks to the continuous fiber reinforcement. The industrial applications are many such as the creation of welding jigs, soft jaws, fixtures and end of arm tooling (EOT), all parts that are normally machined out of Aluminum.
Desktop 3D Printers
The Desktop series combines industrial quality and affordability in an all-aluminum form factor that fits on your desktop. Desktop printers have a print volume of 320 mm x 132 mm x 154 mm and a resolution of 100 μm. They are the perfect solution to start printing parts hard like metal with a small investment.
Industrial 3D Printers
Industrial grade printers deliver exceptional accuracy, reliability and repeatability. These printers are the go-to solution for manufacturing tooling, being developed to work continuously in a manufacturing environment. The print volume is 330 mm x 270 mm x 200 mm and can reach a resolution of 50 μm. With a built-in laser micrometer, the printers automatically scan the print bed with 1um accuracy to generate a contour map of its surface. By calibrating its measurements with extrusion readings to perfectly set nozzle height and active topography adjustment, ensure an exceptional printing quality.
3D CAD and Reverse Engineering Solutions
Artedas Italia is not just 3D printers. We are SolidWorks Authorized Resellers, the most diffused mechanical CAD in the world. We also distribute Open Technologies 3D scanning solutions for Reverse Engineering and Metrology applications.

* The published news is edited by exhibiting companies. Exhibitor assumes responsibility for what is published in his own page.