AUTOMHA | Heavytower: effective space utilization and high capacity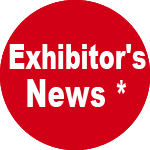 AUTOMHA – Hall: 15 – Stand: F122
Automha, always at the forefront in the search for the best internal logistics solutions, will present at 31.BI-MU the latest in the field of automated warehouses: Heavytower.
Heavytower, automated vertical storage system, is designed for storing long span material, sheets metal and heavy carpentry guaranteeing very high flow rates.
These systems offer the benefits of dynamic storage – working in the "goods to operator" mode and can maximize the space height utilization, while maintaining easy and fast availability of stored material assortments. Heavytower vertical warehouse is offered as a Mono- Tower, Double-Tower or Multi-Tower storage system.
The lifting manipulator with the extractor performs the transfer of the loading units between the storage locations within the system and the operator transfer area, which is at the ergonomic height. The vertical system can be equipped with more operator areas, either at front and/or at side machine position.
The operator area can be also a weighing point for recording the weight of the material being loaded or unloaded. The control system, with touch screen on the control panel, enables manual or automatic mode of storage operations control.
The system provides high-quality visualization of operational and diagnostic information, making convenience the consultation to the operator. Vertical warehouse management is ready for external communications, for integration into user's intra-logistics management system or data connection with another external device, such as a dividing or a forming machine. From the individually working Heavytower machines is possible to create a controlled multi-warehouse system.

* The published news is edited by exhibiting companies. Exhibitor assumes responsibility for what is published in his own page.