AVANTUNE | Discover the benefits of self-service cloud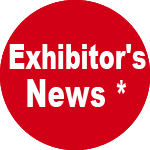 AVANTUNE – Hall: 15 – Stand: D144
GENIALCLOUD
Genialcloud is an innovative self-service cloud business productivity suite that helps enterprises streamline processes and increase productivity and efficiency. Access to cloud applications allows to free yourself from software, infrastructure, management and maintenance uncertain costs and to have self-service applications that you can use immediately. All you need is just an internet connection. Being based on credits, it allows to easily configure solutions upon your needs and to pay only what you use.
Genialcloud Proj: The self-service cloud ERP solution to manage and optimize your processes and functions. A full set of independent and integrated modules from CRM, SCM, up to HRM and AFC.
Genialcloud Facsys: The self-service cloud solution for collaboration, storage, workflow and communication. It includes enterprise level document and digital asset management tools. Share information, manage your workflow and collaborate anytime and anywhere.
Genialcloud Analysis: The self-service business intelligence cloud solution to identify, interpret and share business information. Customized dashboards and reports, multi-dimensional analysis, and predictive modelling, to extract the most relevant insights from any data source.
POWUA
Powua is an innovative cloud management platform that empowers large enterprises, service providers and developers the opportunity to activate new cloud services and to manage their provisioning, metering/monitoring/management and billing/chargeback.
Powua is geared towards organizations that need to implement private/public/hybrid cloud. It also addresses needs of independent software vendors, internet service providers, cloud providers, the public sector and institutions like universities or associations.
Powua supports all service models, included SaaS (software as a service), IaaS (infrastructure as a service) and PaaS (platform as a service).

* The published news is edited by exhibiting companies. Exhibitor assumes responsibility for what is published in his own page.