BALLUFF | BCM – Condition Monitoring Sensor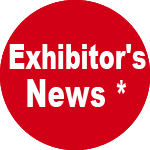 BALLUFF – Hall: 11 – Stand: E24
The new multi-functional condition monitoring sensor BCM helps you avoid unplanned stops and faults and supports the efficient and trouble-free operation of the entire plant. This intelligent sensor provides condition information which you can use to plan maintenance and repairs and to automate costintensive manual inspections. Furthermore, the sensor plays a key role for the IIoT, the Industrial Internet of Things, as it allows for the states of machines, plants and the associated components to be recorded, processed and interpreted.
Our condition monitoring sensor captures various physical variables such as vibration, temperature, relative humidity and ambient pressure, processes them on board and provides the desired data to a host system via IO-Link. In addition, the sensor monitors and communicates its own condition through the integrated self-awareness functions, so you are always kept informed about its internal temperature, number of operating hours and start cycles.
The IO-Link protocol standard allows you to parameterize the sensor and match the processing in the sensor to your specific application. This makes it easy and convenient to integrate it into new and existing systems. The process data structure permits five measured or preprocessed data types to be freely configured and cyclically transmitted. In addition, IO-Link enables the user to query further statistical evaluations as needed.
Additionally, the sensor's automated monitoring of measurement or processing variables can be used to define limit values for pre- or main alarms. These generate warning messages, alerting you when critical events do occur. The monitoring of preset limits allows the sensor to be used as a monitoring device in a way that only relevant data is communicated via the interface. Thus data volumes are reduced to the essentials and unnecessary data traffic is avoided.

* The published news is edited by exhibiting companies. Exhibitor assumes responsibility for what is published in his own page.