BIG KAISER PRECISION TOOLING | Smart and digital: here's the future of fine boring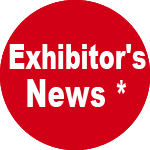 BIG KAISER PRECISION TOOLING – Hall: 15 – Stand: G51
Focusing on the objective of providing companies with the most innovative tools supporting their productivity and competitiveness, BIG KAISER, a global leader in premium high-precision tooling systems and solutions for the metalworking industries, introduces EWE, the new generation of digital boring heads with wireless connectivity.
The EWE connects to BIG KAISER's user-friendly smartphone and tablet app, making it easier to monitor and configure the head while assembling and running boring tools.
Besides displaying any change applied to cutting diameters, the app helps operators determine optimal cutting parameters for their tool assemblies. It also logs the tool adjustment history for future reference, thus becoming an essential tool for the implementation of the values of Smart Manufacturing.
BIG KAISER has applied for two patents for innovations in the EWE: an RF antenna that radiates through the display and battery positioning that simplifies replacement. By building new technology solutions and using its in-house electronics expertise, BIG KAISER is ensuring that it stays at the forefront of Industry 4.0 developments.
The EWE and the app demonstrate how new mobile and wireless developments can provide practical benefits to all companies adopting smart solutions. These innovative products show how BIG KAISER is continually innovating to bring new capabilities to its customers, helping them with improved accuracy, speed and ease of use.

* The published news is edited by exhibiting companies. Exhibitor assumes responsibility for what is published in his own page.