C.B.C. | Electric pipe benders mod. Uni60a and uni76a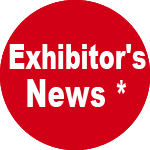 C.B.C. – Hall: 15 – Stand: E05
The single-phase UNI60A is a bender for small and medium-sized pipes and rods with bending angle 0°-180°. It is lightweight (60kg), transportable, and can be used in building sites too. Constant 3D, 4D, and customised bending radii are achieved without mandrel system. The electric version allows to perform single bends and small repairs thanks to a graduated scale whereas the digital version achieves more accurate angles and repeatable bends thanks to a digital PCB. An additional machine version includes a small-sized interchangeable shaft for radii under 30mm with respect to small-sized pipes. This solution is adequate for applications where tight radii are required.
The three-phase, electromechanical, two-speed, UNI76A is suitable for bending medium and big-sized metal pipes and rods with bending angles 0°-180°. Constant 3D and 4D bending radii are performed on thick pipes by non-mandrel tools. It is equipped with a digital control unit for managing and storing single bends and bending programs. 50 bending programs and 9 successive angles can be stored for each program. The standard equipment includes 3 interchangeable die-holder shafts for small, medium and big-sized pipes, one tie-rod, and one guide adapter for small-sized pipes.
Both machines are composed of a gearmotor with an outlet shaft where the dies are mounted on and of a quick-guide positioner. Serial bends can be performed by an accessory moving plane of bend (1-6m).
UNI60A and UNI76A are the ideal, flexible, and reliable benders for fulfilling the requirements of the operators in the plumbing, steel-structural, shipbuilding, plant-engineering, and oil hydraulic sectors and are especially aimed at medium-sized production-batches, prototypes, and sampling.

* The published news is edited by exhibiting companies. Exhibitor assumes responsibility for what is published in his own page.