CEIT | Modular boxes for the industry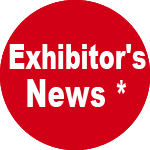 CEIT – Hall: 15 – Stand: G03
ByBox is a CEIT brand that identifies a constructive system for work environments in the industrial and tertiary sector.
The Bybox ® system allows for compartmentalization of enclosed spaces within large covered areas to create operational offices, laboratories of all kinds, quad rooms, control rooms, exhibition areas and whatever else it is necessary to divide from the surrounding environments.
It is made up of a self-supporting structure in galvanized steel frames, blind or glazed independent glazing on the two facades and a thermally insulated cavity; Can be channeled and inspected, the system is completely removable and allows varying dimensions, position and aesthetic aspect at any time with minimal intervention.
Bybox ® technology also enables the creation of transportable boxes for interior and exterior, complete with every plant and featuring special and innovative envelope materials dedicated to various industrial and civil sectors.
An equipped technical office and installation made exclusively by staff trained and authorized by the company, guarantee high quality standards and a rule-of-the-art execution for any type of Layout.

* The published news is edited by exhibiting companies. Exhibitor assumes responsibility for what is published in his own page.