CT MECA – Universal joints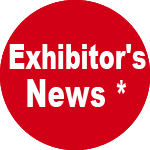 CT MECA – Hall: 13 – Stand: B113
We present our variety of universal joints. These components allow for connection and transmission between misaligned units, and they are a cheap and efficient solution in terms of precision and durability.
In particular, the G (simple) and GD (double) series of fork universal joints feature tight tolerances and provide excellent performance. The grinding technique allows for the precise parallelism of axes and single parts of the joints, thus ensuring a long duration.
All parts that come into contact are hardened, grinded and lapped.
Stainless steel joints are also available (the parts in contact are unhardened). They are particularly suitable for use in the food and pharmaceutical industry, which are regulated by strict health requirements.
The H (simple) and HD (double) series of needle universal joints are different from the previous joints, as the forks feature a pair of roller bearings with long-life grease, in which pin rotation occurs. This makes it possible to achieve a higher rotation speed and more torque transmitted. In order to extend the life of these components, you are advised to use joint covers: protection sleeves that can avert lubricant dissipation and protect joints from external contamination at the same time.
Changes in shape and bore size and, for telescopic joints, changes in travel are available on demand.

* The published news is edited by exhibiting companies. Exhibitor assumes responsibility for what is published in his own page.