CUCCHI GIOVANNI | Skill and experience build strong foundations for a company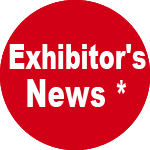 CUCCHI GIOVANNI – Hall: 9 – Stand: C02
This is exactly what founder Cucchi Giovanni did, thanks to his innate passion and creativity. Following years of experience in the automatic bar-loaders industry, "Cucchi's Brothers" started near Milan, Italy, in the 70's as a small company dedicated to the production of automatic bar loaders. A business that in the following decades will stand out due to its remarkable achievements.
Right from the start, Cucchi Giovanni's bar-loader machines have revolutionized the precision machine tool industry. They pushed the production forward towards practical, innovative and affordable high-quality products.
Cucchi Giovanni has always been ahead of its time implementing and developing the best technological solutions, thanks to its skilled team and clients' insightful suggestions.
With this solid background it was possible to start exporting automatic bar-loaders products branded CUCCHI GIOVANNI and EURO-LOADER in different parts of the world.
In 2006 the two founder's offsprings Cesare and Miriam, along with Roberto Torri (Miriam's husband), joined the leadership team. During this time the company started a reorganisation that shaped the production site expansion, completed in July 2008.
The participation in many international exhibitions and the ongoing research for new foreign markets' opportunities lead Cucchi Giovanni to stand out in the German market and to present itself as one of the world leaders of the sector. This significant result was also achieved thanks to prestigious collaborations with machine-tools manufacturers and the filing of numerous international patents.
In 2018 CUCCHI GIOVANNI, addressing the environmental challenges the world is facing, has installed a high performance solar panel system on the company's headquarters roof. This change contributed to a significant reduction of the Co2 atmosphere emissions.
2019 marked the 40th anniversary of the company's foundation. The same year saw the release of new products and the respective patents, along with the creation a solid social media presence.
The Model DBEVO-4.0 is the sector's leader. This automatic bar-loader is able to feed bars of any profile (round, hexagonal, square, rectangular, oval among the others), handling a high rotation speed without any bar lubrication. It also presents a significant environmental advantage.
DBEVO-4.0 is available in different versions: internal bar storage with slanting floor or bundle, with a bar passage capacity from 55 to 110 mm.
Of great importance in CUCCHI GIOVANNI's range are also the automatic bar-loaders with multiple channels feeder series (DBM) and the automatic bar-loaders multiple channels with remnant extraction (CMSP).
These products have a worldwide presence and they are paired with the leading multi-spindle lathes manufacturers. As per the others, for this type of automatic bar loaders it applies our motto "innovation in simplicity" too, a guarantee of product reliability.

* The published news is edited by exhibiting companies. Exhibitor assumes responsibility for what is published in his own page.