DELL BOOMI | Achieving business outcomes from device data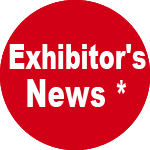 DELL BOOMI – Hall: 13 – Stand: C65

Many companies are looking to incorporate data from their devices and "things" to drive business improvements and transform their operations. But to make the most of the IoT, organizations need to easily and seamlessly integrate information from smart devices and gateways with existing enterprise applications and systems (e.g. ERP, WMS, MES etc.)
The Dell Boomi platform unifies legacy and cloud data silos for driving transformational improvements in manufacturing with speed, agility and precision. Connect IoT data across all your business applications to create real-time visibility into your lean manufacturing organization.
Boomi Platform can deliver value to your IoT data leveraging its capacity and its extensive catalog of connectors to interface with any application. Additionally, with the newly announced partnership and software integration with Alleantia, Boomi can now access a library of over 5,000 industrial drivers capable of communicating with the machine world. IoT data con now be pre-processed directly in the edge, filtered, enriched and then destined for business applications running on-premise or in the cloud.
This solution will simplify the lives of customers and System Integrators, by interposing between the advantages offered by integration processes made possible by Boomi with Alleantia's technology and company management schemes.
The integration can also be run directly on-edge, offering multiple benefits:
Full visual, no code, environment: visually configure integration processes
Full governance on all the integration life-cycle
Cloud-based development with centralized deployment and monitoring of a federation of Gateways,
Local filtering and enrichment of data, less network traffice
Use of the computational resources on the Gateway
Reduce by 70% the time required to develop an integration
Visit the Dell Boomi on hall 13, stand C65, for a real-time demonstration of our integration capabilities of device data and business applications.

* The published news is edited by exhibiting companies. Exhibitor assumes responsibility for what is published in his own page.