ELETTROLASER | DL200 the new LASER welding for mold and die reparation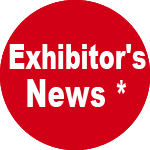 ELETTROLASER – Hall: 11 – Stand: D48

The Dynamic Laser 200 is 3 arms motorized (X-Y-Z) laser system controlled by a joystick which guarantees extreme precision of movement. Further 3 manual movements allow:
• The inclination of the welding arm.
• Rotation of the head.
• The rotation of the Z axis on itself.
APPLICATIONS
This innovative laser welder allows reparation of medium/large objects, such as molds for plastic injection, molds for prototyping (up to 1000×1000 mm), special equipment for processing plastic, sheet metal, etc.
It is possible to weld using filler materials and repair the manufacturing and wear defects.
INNOVATION
The double in-line resonator, designed and developed entirely by Elettrolaser, is the only system on the market today capable of ensuring the real delivery the full energy declared, while keeping the quality and intensity of the laser beam stable during all the process.
PLUS
To improve its mobility and transport, the welder system is equipped with wheels with brakes and stabilizers.
Furthermore, it is supplied with an integrated cylinder holder that allows to use gas Argon, when welds need the complete absence of porosity.

* The published news is edited by exhibiting companies. Exhibitor assumes responsibility for what is published in his own page.