DEUTSCHE BANK ITALY | Banking partner for SMEs with a focus on export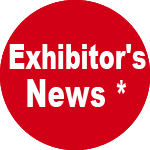 DEUTSCHE BANK ITALY – Hall: 13 – Stand: C79

The machine tool industry represents a strategic segment for the Italian market. This is the reason why we have been observing it for years. Italy plays a key part on an international stage, distinguishing itself for the skills confirmed by production and export data, as well as for the vitality of the domestic demand. The acquisition of companies belonging to this industry in our customer portfolio helped us to deepen our knowledge in this field. BI-MU represents an opportunity to strengthen our relationships with the industry 4.0.
The fair is a crucial moment to raise the awareness of our offer to a broad audience. In addition to traditional lending services, it includes international trade finance products and interest and exchange rate hedging. During the fair, we will provide our trade and corporate finance expertise organizing, among others, in-depth workshops lead by our specialists in Trade and Corporate Finance, as well as Private Banking and hedging derivative instruments. In addition, we will attend a debate on the internationalization of Italian companies in the BI-MU+ arena. Our aim is to create a link with the world of Italian SMEs, which are export-oriented and willing to expand abroad.
Deutsche Bank Italy can count on the experience, expertise and reliability of its resources, as well as the strength of its network. The Group, present in 60 countries, has always been close to German and Italian SMEs, which represents the driving force of the economic relationship between the two countries. Our goal is to provide a real contribution to the growth of Italian SMEs, supporting them in their geographical expansion and product diversification. Thanks to our managers with proven skills and a long experience, we are able to provide support along the whole growth path of companies – from financial planning to export. We help them to achieve the desired success, developing a relationship of mutual trust.

* The published news is edited by exhibiting companies. Exhibitor assumes responsibility for what is published in his own page.