DRILLING | Deep Drilling: the philosophy of innovation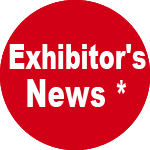 DRILLING – Hall: 9 – Stand: B02

Drilling Srl is the Italian leader in multi-sector Deep Drilling for processing moulds and mechanical parts (shafts, stems, gears, cylinders).
The philosophy that guides our organization focuses on 7 elements:
– high level Technical Department for providing a tailor made service;
– high level of facilities (20 drilling machines and over 5,000 tools);
– 3 work shifts;
– planned workflow;
– UNI-EN ISO 9001 certified quality;
– innovation;
– increasing level of automation.
This allows us to give 2 key answers to the markets we serve: high quality processing with compliance rates of over 99.99% and guaranteed delivery times.
From the receipt of the work project to the planning of delivery, each single step is designed to respond to a reactive, competitive, constantly evolving market.
The acceptance of the material has precise verification of the accuracy with the customer's order. Planning of the processing and follow-ups "in process" allow a tracking of the status of the order. The final quality checks and reports represent the value that market requires in order to entrust us in total safety all the mechanical details that we process.
In the last few years we have increased the level of service thank to the investments in Order/Planning Management Systems, and Automation Facilities that allow us not only to significantly reduce delivery times, even on large batches, but also to have a tracking of the order that gives the customer certain times in the processing cycle we manage.Our staff is trained with at least 12 annual courses to increase hard and soft skills because we believe that a performing company starts with the attention on 2 elements: the needs of the customer and the skills/availability of our employees.