DU-PUY | Industrial Vacuum Cleaners for Metalwork Industry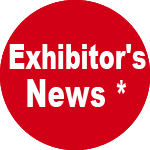 DU-PUY – Hall: 11 – Stand: F118

DU-PUY, historic manufacturer of tailor made industrial vacuuming solutions was born in 1964, close to Milano, in Italy. Since the production of its first vacuum cleaners, DU-PUY kept the same philosophy: to manufacture the perfect product designed to meet the needs of every customer.
DU-PUY only uses top level components to build and assemble its products. The Italian brand is also able to propose high quality products at a really competitive price. Designed to efficiently work even in the most difficult industrial environment, DU-PUY's industrial vacuum cleaners combine power, resistance and innovation.
How to improve the cleanliness of your work environment
CNC and machine tools produce important quantities of scrap and metal shavings that must be regularly vacuumed to ensure an optimal production process. Industries which face these challenges need global and reliable solutions. DU-PUY is the reference for Oil and Metal Chips vacuuming solutions. Engineered for the suction of lubricants, refrigerants and emulsions mixed with shavings, DU-PUY's vacuum cleaners are able to filter liquids from solids. This simple and rapid macrofiltration process allows the re-use of the sucked oil by re-inserting it into machine tools. The result ? An important money saving on the waste disposal and material costs.
New Industrial Vacuum Cleaner W 2 Oil : powerful and compact suction for Oil and Metal Chips
W 2 Oil, engineered to be maneuverable, compact and highly performant will be presented during BIMU. Despite its compact dimensions, W 2 Oil does not fear any challenge: able to vacuum oils and metal chips simultaneously, it filters the solids from the liquids, deposits the metal shaves into an integrated bucket and can contain up to 40 liters of oil.

* The published news is edited by exhibiting companies. Exhibitor assumes responsibility for what is published in his own page.