ELBO CONTROLLI | Toolroom 4.0: the complete all-around solution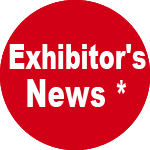 ELBO CONTROLLI – Hall: 15 – Stand: E58
Elbo Controlli NIKKEN presents three different tool presetting solutions, one of which is a world premiere. The integration with the tool management system (TP32) and with the tool data transmission system directly to the numerical controls (TID) have been designed for your toolroom.
The proposed solutions have the advantage of integrating all management software into a single instrument.
Often a mechanical company manages tools, spare parts and inserts in quantities greater than the actual need, due to the lack of a centralized control system.
The TP32 software reduces production costs, optimizes the material supply system (avoiding waste), allows to know at any time the real state of the available resources and organizes the production.
The tool magazine is part of the production cycle and is part of a system in which the information (in accordance with ISO 13399) must be accessible and easy to use.
The TP32 software seamlessly integrates with the Elbo Controlli NIKKEN presetter machines and various simulation systems (eg. Vericut).
The new machines are equipped with a patented motorized system for the automatic spindle rotation. The AUTOFOCUS function automatically detects and measures all the cutting edges.
To minimize the possibility of error, the TID software guarantees the identification of the tool and the transmission of data directly to the numerical control eliminating machine downtime.
TID is the ideal solution that allows integration with most of the numerical controls on the market.
It is possible to update the tool data and send it to the machine or, when unloading the tool, read the parameters that were modified during machining (tool life, wear, etc.) from the numerical control and update them for the next measurements.
The primary goal of Elbo Controlli NIKKEN is to allow all companies to access these innovative technological solutions, making the work of the operator easy and intuitive.

* The published news is edited by exhibiting companies. Exhibitor assumes responsibility for what is published in his own page.