ERRE BI | Toshulin Vertical Lathes CNC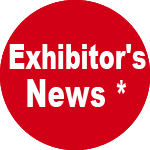 ERRE BI – Hall: 9 – Stand: C91
Tradition. Accuracy. Reliability
TOSHULIN, a.s. is one of the leading manufacturers of technologically advanced multi-Functional CNC Vertical Lathes in the world. The machines are specified for medium and large sized workpieces up to 7300 mm in diameter.
TOSHULIN, a.s. – the company began in 1949
Design, manufacture and assembly of machines are concentrated in the company's headquarters – in Hulin.
The company has top-quality, state of the art manufacturing technology
The strong technical team provides continuous development and application of new technologies
TOSHULIN, a.s. offers its customers a worldwide sales and service network
Quality conditioned by tradition and skills for more than 65 years
Agent for Italy : ERRE BI Macchine srl – Rescaldina (MI) – ITALY

* The published news is edited by exhibiting companies. Exhibitor assumes responsibility for what is published in his own page.