EUROPOLISH | Has a long experience on surface treatment which started in the 60's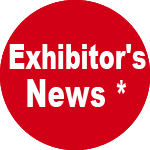 EUROPOLISH – Hall: 11 – Stand: G20
Thanks to this long work "in the field", we can offer a complete and wide range of products suitable not only for general purposes of polishing and buffing but also for the most specific demands.
We cross-over experiences and solutions accumulated in over 50 years of activity in extremely different applications, and we further more customize the consumables to comply with specific Customer's technical needs and fine tuning.
Since 2013, Europolish entered the market of buffing wheels through the take-over of the assets of Temi s.r.l. (a well-known Italian company manufacturing wheels), in joint cooperation with the company Hilzingher-Thum (Germany).
While not interested in manufacturing buffs, the target of Temi project was to strengthen our Europolish Solution project , targeting the supply of full polishing solutions to the customer.
The partnership with Hilzinger Thum is strategically important: Temi products are a state of art, integrated in wider specialized know-how with extended scale economy, while EP resources are focused on the technical development of polishing process and solutions integrating tools and media in an innovative way.
What we offer:
Fully proprietary know-how and technology that cover most aspects of surface finishing (compounds), from buffing to slurry, from superfine material to regular industrial products.
Ability to understand Customer's needs and to support process development through direct experience in compound's use, not only manufacturing.
Ability to implement mass production for traditionally nice products, and to cross-over advantages from special products to industrials and vice-versa.
Full dedication to the Customer, no compromises.
For further details please do not hesitate to visit our stand No. G20, Pavillion 1; our staff will be at your disposal for offering the best technical support.

* The published news is edited by exhibiting companies. Exhibitor assumes responsibility for what is published in his own page.