EUROTECH | ReliaGATE: IIoT Multi-service IoT Edge Gateways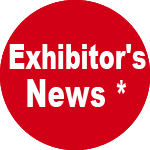 EUROTECH – Hall: 13 – Stand: A21
Eurotech will bring Industry 4.0 at BI-MU with its ReliaGATE family products: compact, rugged, energy-efficient and certified Multi-service IoT Edge Gateways certified for industrial embedded applications.
A wide range of connectivity options allows communication with field sensors, devices and machinery for data collection and with the cloud for the analytics. Connectivity options include serial RS-232/RS-485, digital and analog I/Os, integrated cellular modules (2G, 3G and LTE), Wi-Fi, BLE and Fast Ethernet, that can be further expanded thanks to additional modules.
The ReliaGATE 10-05 is Eurotech's most compact gateway (112x68x37mm), ideal for embedded applications where space is at a premium. The integrated UPS battery ensures safe shutdowns in case of blackout.
Thanks to its integrated LTE cellular module, the ReliaGATE 10-12 ensures uninterrupted connectivity, which is ideal for on-board applications (e.g. for fleet management). It is compatible with Eurotech's expansion modules ReliaCELL 10-20, ReliaIO 10-12 and ReliaLORA 10-12.
The ReliaGATE 20-25 is a highly performant and reliable Edge Computer based on Intel Atom E3800 processors with single, dual and quad core configurations for maximum scalability. The rugged aluminum enclosure ensures reliable performance in the harshest environmental conditions.
The ReliaGATEs are integrated with Everyware IoT, Eurotech's IoT Platform that offers native support for industrial protocols (such as Modbus, OPC-UA and S7) and MQTT cloud connectivity. This allows integration with business analytics and other business intelligence applications, remote access and update of edge devices and real-time data analysis and compatibility with leading cloud and IoT services (such as Everyware Cloud, Azure IoT and AWS IoT).

* The published news is edited by exhibiting companies. Exhibitor assumes responsibility for what is published in his own page.