EUTRONICA | Jobot, the economical AGV designed and made in Italy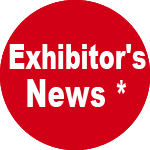 EUTRONICA – Hall: 13 – Stand: B63 – ICE Agenzia Start-up Area
Jobot® is the indoor Autonomous Guided Vehicle (AGV) designed and made by Eutronica to move small loads; it's an efficient and compact transportation system moving on set up routes, performing simple missions from loading/unloading terminals to work stations and so on.
Jobot® has been desined to be financially accessible.
The architecture of Jobot® has been designed to optimize consumptions, to reduce costs and to keep on time.
Jobot® not only allows reduction of cost for time of workers moving things, but it allows reduction of waiting times of materials, components, tools needed by productive process.
Jobot® takes advantage of layout as is and it doesn't need big changes to the work environment to be installed.
.

* The published news is edited by exhibiting companies. Exhibitor assumes responsibility for what is published in his own page.