EY | The integrated approach for the digital transformation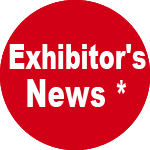 EY – Hall: 13 – Stand: B78
We believe that the true value of company transformation is realized when we move from an approach based on the realization of single initiatives to an integrated approach, only in this way it is possible to build a path that maximizes benefits and defines the new level of performance of a company and its operations.
EY supports companies in facing the change, from the definition of the industrial strategy to the implementation of digital technology solutions, including specific solutions to align people with the new digital context and to manage the risks associated with cybersecurity.
We will be present at BIMU to meet you and discuss our solutions for Industry 4.0 and Digital Supply Chain. We will also have the opportunity to show you some examples of applications developed for the world of manufacturing companies.
We are waiting for you in our space (Hall 13 – Stand B78) to show you some applications and technologies such as:
EY Catalyst & Smart Factory, a digital platform of solutions aimed at improving factory performances, increasing product quality and increasing flexibility in production;
Predictive Maintenance: the application of IoT and Machine Learning to optimize the use of assets, managing maintenance more efficiently and increasing the efficiency of the plants;
Augmented Reality: the new generation design and vision technologies to support people in the execution of in factory or outdoor operations;
Blockchain for the Supply Chain and Asset Management: the use of the blockchain able to share, track and certify information throughout the Supply Chain to ensure automatic and safe transactions, speeding up processes and aligning all the players in the value chain.
Furthermore, we will present the EY-UCIMU study on the machine tools sector: "2008-2018: what's left of the crisis? The transformation of the machine tools sector and new challenges for growth and internationalization" (Thursday 11/10 at 11:30) and we will talk about Cybersecurity "From theft to digital blackmail: the threats to Industry 4.0" (Saturday 13/10 at 11:30 am).

* The published news is edited by exhibiting companies. Exhibitor assumes responsibility for what is published in his own page.