FACCIN | the trusted partner in metal forming machines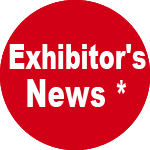 FACCIN – Hall: 15 – Stand: E22
For over 50 years, Faccin SpA has been the trusted partner by thousands of manufacturers around the world to achieve their most challenging fabrication needs. Faccin's goal is firmly set to assure long-term production benefits by delivering high quality products combined with a highly experienced support in its after-sales and technical service.
BENDING ROLLS
Faccin offers the widest range of bending machines available on the international market. Faccin bending rolls, suitable for bending plates in a variety of thicknesses, are technologically advanced products capable of bending varyingly thin or thick plates offering maximum precision, high productivity and long term reliability.
ANGLE ROLLS
Faccin's angle rolls are technologically advanced, reliable and precise machines able to assure excellent bending quality and maximum productivity over time. Faccin's roll bending machines are suitable for bending steel, stainless steel and aluminium profiles and beams of various shapes and sizes.
DISHED HEADS
Faccin offers dished heads production lines that include technologically advanced presses, flanging machines and manipulators, designed to offer maximum reliability and to meet the needs of manufacturers of dished heads in terms of achieving tolerances and lamination reduction.
SPECIAL MACHINES
Faccin boasts many years of experience in the design, manufacturing and sale of plate bending rolls and angle rolls and complete lines for production of dished heads. In order to meet any production requirement of its Customers, Faccin has developed a range of special machines that offer high performance in response to specific needs in the fields of pipe production, shipbuilding and aerospace.

* The published news is edited by exhibiting companies. Exhibitor assumes responsibility for what is published in his own page.