RIBONI SEGATRICI | "Creative thought" and logistics of metal chips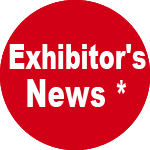 RIBONI SEGATRICI – Hall 11 – Stand: G13
An innovative method that has the changed logistics and treatment of metal chips for 25 years.
The pneumatic system is an effective, versatile, non-invasive, extensible and non-wearing method that benefits from some very interesting advantages.
In fact, in the case of the pneumatic suction system, the chips, coming out of the machine tool, often wet with oil or emulsion, are sucked up and sent to the treatment site by a tube of a small diameter.
In addition to the pneumatic suction system, we also offer "delivery" pneumatic systems: systems that allow you to transfer short chips from one point to another within the company, with the sole encumbrance of a small diameter pipe.
All of this, with the aid of centrifugation devices, allows the separation of metal chips from oil and coolants, allowing the recycling of these materials.
Pneumatic systems are our "flagship". For over twenty-five years we have installed them in large and small companies, in Italy and around the world, solving problems related to chip logistics.
All these solutions allow the optimisation of production & management of company costs and labor. We also offer complete assistance to our customers both remotely and onsite.

* The published news is edited by exhibiting companies. Exhibitor assumes responsibility for what is published in his own page.