FERVI | presents 30 new items during 31.BI-MU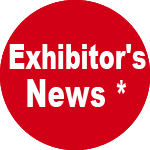 FERVI – Hall: 15 – Stand: F66 / G71
2018 will be a year to remember for Fervi, one of the most important names in the professional equipment supply sector in Italy.
This year the company located in Vignola, in the province of Modena, is celebrating its 40th anniversary since its foundation and is now a member of AIM, the Italian stock market for small and medium-sized companies, with the aim of accelerating growth both in Italy and abroad.
Fervi will be present at BI-MU 2018 with a renewed stand of 200 square meters. For the occasion, over 30 new products will be presented, including:
FERVI F050I Inverter milling machine
The F050I milling machine is extremely versatile as it is equipped with an inverter that allows a wide range of speeds, from 100 to 2000 rpm. It is also equipped with the table motorized longitudinally with a gearbox. As usual for all Fervi products all accessories are already included to start working immediately like the 160 mm machine vise, LED lighting, cooling system, 3-axis readout, ISO 40 spindle with ER 32 collets, spindle 3-16 mm B18 and much more.
FERVI T070 / 400V3A15 Gear head lathe with read out
The item T070/400V3A15 has a distance between centers of 1500 mm, a centers height of 200 mm and a spindle bore of 55 mm which makes it a versatile lathe that can perform a wide range of works from roughing to finishing. As usual for all Fervi products, all the accessories are already included to start working as a pair of spindles (3 + 3 200 mm self-centering chuck and 4 independent 200 mm reversible jaws), a 320 mm flange, steady and follow rest, fixed and rotating tailstock MT4, quick change tool post, cooling system and lamp.

* The published news is edited by exhibiting companies. Exhibitor assumes responsibility for what is published in his own page.