FICEP | The value of flexibility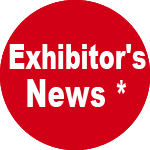 FICEP – Hall: 11 – Stand: D08 / E07
We have been present on the market for 90 years and we have become the world leader in the production of automatic systems for the steel processing and an important manufacturer of machines and systems for the forging industry.
The forging world is rather complex, as it includes several different applications in a continuous evolution process. We offer a wide range of machines that can satisfy all productive needs: high efficiency presses for the hot forging, warm forging and cold pressing that vary in terms of force, energy and stroke, with the relevant accessories. Furthermore, there are high performing shears for the hot, warm and cold shearing of round and square bars in different dimensions and materials. In addition, our wide range of high-speed sawing machines is very required on the market.
These lines offer excellent performances, because of FICEP'S long experience in the field, and are meant for many applicative fields, i.e. whenever there is a request to cut bars, pipes or blooms. The sawing machines are requested by the automotive sector, characterized by large volumes, and by the railway, petrochemical, agricultural sectors; lately also by the aeronautical and medical sectors, that imply contained volumes but require a particular cutting precision and accuracy.
The range of sawing machines of the "S" series consists of different models: horizontal, inclined, vertical, i.e. with sawing operation from the bottom or from the top. All these machines can cut round and square bars, in particular the vertical machines can cut rectangular/flat bars. The FICEP lines can guarantee repeatability, sawing accuracy, orthogonality and evenness of the sawn surface. This high level offered as standard performance is a real strength point; it is the result of a careful design and a special structure dimensioning, of the best possible blade guiding system and of the exuberant power of the employed motors.

* The published news is edited by exhibiting companies. Exhibitor assumes responsibility for what is published in his own page.