FICEP | Automatic CNC drilling, drilling and sawing, drilling and thermal coping line for profiles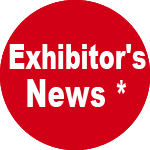 FICEP – Hall: 15 – Stand: E18 / F29
Valiant inherits all the strengths from the Ficep drilling range, with additional technological improvements. The line has an electro welded steel structure that guarantees solidity and stability, resulting in the same time agile enough to ensure highly dynamic performances.
Compared to the existing models, one of the numerous innovations is the advanced clamping system of the piece, the new blocking system and two independent handling cylinders that allow to process all the operations on the top and bottom of the beam.
Valiant is a generously dimensioned machine, able to handle pieces that usually are processed in the civil and industrial constructions with a linear weight of 220 kg/m per profile.
Other strengths are the auxiliary axes with a 300 mm stroke per each operating head, that allow to process, with the stopped beam, numerous operations like special milling and "rat hotels". Being able to position the beam and process all the operations without moving it again, allows us to gain time and precision due to the simultaneity of the processing operations.
Moreover Valiant can be equipped with automatic tools storage with up to 14 positions per tool for each head. This is a significant increase of the availability of tools that allows to complete all the necessary operations on the beam (drilling, milling, scribing, etc).
In order to achieve better performances and a significant time cycle reduction, Ficep has used technological solutions and innovations, like a numerical control that gives numerous advantages.

* The published news is edited by exhibiting companies. Exhibitor assumes responsibility for what is published in his own page.