FRAMAG | Engineering fort he best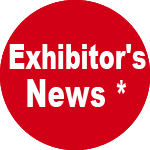 FRAMAG – Hall: 15 – Stand: D142
Development and test procedures for new engines, drive units and gears are constantly growing with the requirements. Whether in motor racing, for series-production vehicles or in the fields of aeronautical engineering, roller bearings, generators or shipbuilding. With HYDROPOL® clamping plate fields or test stand structures, natural frequencies can be damped easily with high dynamic loads and the quality of testing is significantly improved.
The HYDROPOL® base frames are adapted according to your specific requirements and the natural frequency of the clamping plates is coordinated with the frequencies of the test specimen.
We will be happy to advise you in the planning phase, as large investments in the foundation work can often be saved with the correct use of the base frames.

* The published news is edited by exhibiting companies. Exhibitor assumes responsibility for what is published in his own page.