HTS – H.T. SOLUTIONS | HTS1, the simplest solution for complex problems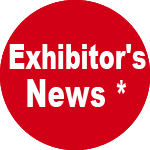 HTS – H.T. SOLUTIONS – Hall: 11 – Stand: G11
HT Solutions will be present to BI-MU, at the light of the progressive development in the production of mechanical details in the strategic sectors; the use of 3D printers for the manufacture of devices in Additive Manufacturing is becoming increasingly important.
Among the sectors that are moving in this direction are companies operating in aeronautics, energy, medical, automotive, with significant investment in research and machinery.
The materials used for making these  devices are many and different ; Among the main and most used are: 15-5 ph – 17-4 ph – AlSi (Aluminum / Silicon) 10MG – Inconel625 – Inconel718 – Mar aging Steel – Titanium alloys – AISI316L – Astelloy – X – CoCrMo – Nickel Alloy – Ti6AlGv.
Products made using the Additive Manufacturing Technique (3D Printing) using these noble materials require post-additive thermal treatments, depending on the alloy used but still necessarily to be performed in a furnace with performance characteristics and appropriate treatment process according to the quality of the devices.
The HT-S1 vacuum series furnace, have been engineered and built by HT-Solutions specifically for this sector; this furnace represent the best product on the market for thermal treatment to perform all post-additive manufacturing processes such as: stress reliving, solubilization, aging, under nitrogen or argon treatment on all the dimensions, reliability, accuracy and quality of the result are granted for all materials above mentioned.
The HT-S series furnaces are designed and built to meet the needs of those who need quality heat treatment but have production which does not justify the purchase of a medium or large size furnace. This furnace can be easily transported, occupies very little space and does not need structures or accessory systems. it particularly suitable for  use in different sectors and also in mobile structure.

* The published news is edited by exhibiting companies. Exhibitor assumes responsibility for what is published in his own page.