I.M.S.A. | Performing Unattended Deep Drilling in Molds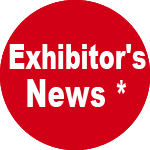 I.M.S.A. – Hall: 15 – Stand: E117
Besides the Series BB -evo machines with vertical gantry column, I.M.S.A. proposes since 2016 its MF1600S, deep hole drilling and milling machine. The traditional T- type structure machine offers both drilling and milling by a single spindle. The IMSA technical team has designed and manufactured a switchover system from drilling/milling that doesn't require any human intervention on the machine's single spindle design.
The deep drilling and milling center MF1600S is dedicated for Tool and Mold blocks up to 20 tonnes, and has drilling depth up to 1.600mm with diameters from 5 to 40 mm. The 17kW-ISO50 spindle, with 4.500 rpm, liquid-cooled, offers high performance not only for the deep holes but also for the milling operations.
IMSA technical solutions make this machine so rigid it's possible to drill up to 35 meters before a gun drill is in need of sharpening. All the technical solutions applied to the MF1600S deliver the reliability to operate unattended.

* The published news is edited by exhibiting companies. Exhibitor assumes responsibility for what is published in his own page.