ICA SYSTEM | The best robots for large surfaces cleaning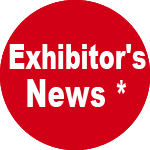 ICA SYSTEM – Hall: 15 – Stand: F85
At ICA System exhibition booth, (STAND F85 HALL 15) you will see in action the best robots in the market for the cleaning of large areas surfaces.
This winning couple has already been working with great success in Italy and throughout Europe and they will be at BI-MU event, the most important Italian trade show for metal cutting and metal forming machine tools, robots, automation, digital manufacturing, auxiliary and enabling technologies.
XL sweeper by FYBOTS and RA 660 Navi floor washer-dryer by CLEANFIX allow to save time and money and comply with the regulations about safety at workplace.
Both machines work in autonomy and without any operator: they will surprise you with their cleaning skills, their unique navigation system and the ability to reach even the darkest corners. ICA System is proud to introduce these robots, giving benefits from economies of scale and business safety; last but not least, there's a great tax advantage due to the amortisation with a 250% deductible investment.
For 30 years, ICA System has been by the side of cleaning professionals, developing and distributing professional solutions for indoor spaces cleaning and sanitisation. Thank to the experience gained in this industry, today this company is become the Italian leader in sale and assistance of Robots for the cleaning of warehouses, logistic centres, airports, stations and all the large work areas.
ICA System is a step forward in providing solutions for a clean and safe business. To discover more about its professional cleaning products and services, visit the website icasystem.it and follow the Facebook page ICA System to be updated with the last news.

* The published news is edited by exhibiting companies. Exhibitor assumes responsibility for what is published in his own page.