ICIM | Focus on Innovation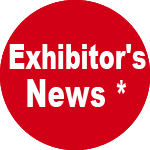 ICIM – Hall: 9 – Stand: B32
5 items to understand the advantages of the 2020 Budget law.
As well as all the services offered by the ICIM GROUP to support companies seeking to innovate.
The 2020 Budget law acknowledges a tax credit for research and development, technological innovation and design innovation activities, whether they are finalised for the creation or the introduction of new or improved products or processes with respect to those already created or applied by the company. In particular, projects for Digital Innovation 4.0 and Innovation orientated to ecological transition are rewarded with greater incentives.
During 32BI.MU, ICIM GROUP will propose to exhibiting companies and companies visiting the fair individual meetings with their experts to increase their knowledge and the concrete applicability of the new incentives.
INFORMATION DESK
Every day, from 2 p.m. to 6 p.m. within the ICIM GROUP space, Pav. 9 Stand B32, companies can:
1. receive information of the incentive measures, fields of application and the access requirements;
2. understand what is meant by Digital innovation 4.0 projects and Innovation orientated to ecological transition;
3. receive a preliminary evaluation on their innovation projects to assess whether and to what extent they can be incentivised;
4. verify the possibility to cumulate the tax credit incentive for the 4.0 investments and the incentives for innovation projects;
5. identify which activities already underway can be attributed within an innovation project eligible for incentives.
At the Exhibition, companies will also find all the information on the services that the ICIM GROUP can provide to support the innovation activities.

* The published news is edited by exhibiting companies. Exhibitor assumes responsibility for what is published in his own page.