ICIM | Industry 4.0 and hyper-depreciation. Instructions for use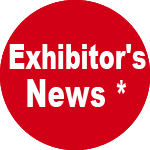 ICIM – Hall: 13 – Stand: B84
At Stand B84 – Pad 13, ICIM organises brief workshops offering practical and operative advice on the fiscal benefits of hyper-depreciation. Based on experiences collected from more than 400 certification evaluations, the workshops will deal with the subjects that are of most interest to companies and which are most problematic. For those who do not find the answers they seek at the workshops, there's speed dating, brief pre-booked meetings between our experts and individual companies.
WORKSHOPS
Temporal profile of investments to take advantage of the benefits.
When should the company purchase an asset and benefit from hyper-depreciation? What are the critical times? What happens in case of assets delivered in more than one tranches and to procured or self-constructed assets? When should interconnection happen?
Interconnection and automated integration.
When must both requirements be met? What does "interconnection" mean? Does the communication with the machine need to be two-way? What type of data must be transmitted to the machine and what data is it necessary to receive in return? How else can the logistical integration requirement be met?
Borderline asset categories and special cases.
What assets can take advantage of hyper-depreciation if they are interconnected? What opportunities do quality assurance and sustainability systems and the devices for communication between persons and machines offer? What devices may be revamped, and under what conditions?
"Industry 4.0 ready" assets and the role of the supplier.
What is the value of the supplier's statements with regard to the requirements for taking advantage of hyper-depreciation? What may be lawfully asked of the company's supplier? What are the correct evaluations to be carried out before making an investment?

* The published news is edited by exhibiting companies. Exhibitor assumes responsibility for what is published in his own page.