IMU | Brother: Speedio M200 X3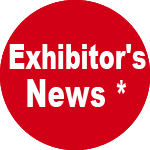 IMU – Hall: 11 – Stand: F20
New machine for the japanese Company Brother, represented by IMU International Macchine Utensili Spa in Milan.
The Brother high production technologies have been applied in the project of the new Multi-tasking models where 4/5 axes milling and turning operations have been integrated showing in the field of multi-working one of the strongest and quickest machine on the market. The machine has got a 22 tools stock which is possible to set both in milling and in turning modalities. The execution of the toolchange has an incredibile time of 0,8 seconds both in the use of the milling and of the turning tool. This allows to cut the costs and machine tooling times and guarantee the high performances which Brother machines offer.
Model M200 is proposed in 10.000 rpm standard version or optional 16.000 rpm version. The Brother control has an easy and intuitive configuration with an ISO programming and conversational system which allows the operator to make clear and simple working cycles. The control is focused on the machine efficiency which allows to supply all the necessary information to respect the 4.0 industry specifications. BROTHER M200X3 is the indispensable choice to be a leader Company.

* The published news is edited by exhibiting companies. Exhibitor assumes responsibility for what is published in his own page.