INDASS – INDUSTRIE ASSOCIATE | Microself: patented self-cleaning filtration system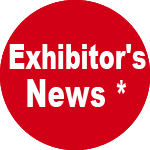 INDASS – INDUSTRIE ASSOCIATE – Hall: 9 – Stand: B146 / C217
The patented Microself system allows the filtration of cooling lubricants up to 5 microns. It has a variable capacity from 50 to 2000 l / min. Equipped with a suction pump that will send the liquid to a micro filtering net, supported by a wedge wire grid. The coolant filtration takes place from the outside to inside of the above mentioned net. The system is self-cleaning and backwash is performed in back-flush (from inside to outside) using compressed air.
Applications:
Grinding and lapping machines
Drilling plants
Downstream of the swarf centrifugation
Single machine tools
Mills
Markets:
Turning and precision metal parts
Oil & Gas
Automotive
Aviation
Steel industry
Microself is equipped of its own electric panel and available in 2 models:
Simplex
Duplex – provided of dual filters to double the rated flow capacity

* The published news is edited by exhibiting companies. Exhibitor assumes responsibility for what is published in his own page.