JUARISTI | My Juaristi, innovation to ease machine tools management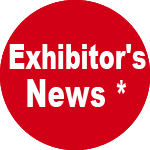 JUARISTI – Hall: 15 – Stand: F90
Easier, more intuitive, more secure, more efficient. In recent years, Juaristi, experts in manufacturing milling and boring machines, have focused their innovation efforts on designing a software system that provides unified information on the activity and condition of the machines and allows an intuitive and easy implementation of the latest technological improvements developed by the company.
The result is My JUARISTI software, one of the new features that will be presented at next BIMU. This system has been designed with the focus on the user experience. It offers analyzed and disaggregated information that allows the clients to efficiently manage productivity. In addition, it carries out a predictive maintenance of the machines and corrects the negative effects of the continued use of machinery, which improves the efficiency. All this, broken down into a single application that incorporates leading technologies.
Milling. Boring. The experts.
At JUARISTI we are experts in offering the ideal solution for every type of machining process. We provide customized solutions thanks to the in-depth understanding of our clients' businesses. Our catalog covers a wide range of configurations of milling and boring machines and machining centers.
The success of JUARISTI is due to the quality and robustness of its products and the close cooperation with the customer, from the advice in the purchase phase to the technical service. The constant development of innovations aimed at improving the efficiency and productivity of our machines offers our customers the differential value to compete globally in the best conditions.
Our portfolio offers solutions for deep turning, large volume and high-altitude machining.
We have been leading innovation in our sector for more than 75 years and providing solutions to clients from the most competitive and demanding industries such as aeronautics, naval, railway, mining, construction and mold and die.

* The published news is edited by exhibiting companies. Exhibitor assumes responsibility for what is published in his own page.