KARDEX | Kardex Remstar, will present the Vertical Lift System Shuttle XP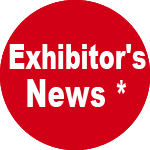 KARDEX – Hall: 15 – Stand: G06
Shuttle XP : the vertical storage lift system is a highly flexible solution for managing a number of storage applications in a wide range of industries. The modular Shuttle XP vertical lift is a self-contained system in which trays are stored vertically on the front and rear of the unit. In between is an extractor which automatically conveys the trays holding the goods to the access opening at the touch of a button or when a barcode is scanned. It's extremely flexible thanks to the considerable amount of options that can be integrated. The products to be stored are then assigned to the ideal storage location at intervals of 25 millimeters. Its strengths are the high storage density, the adaptability to the different needs of change in the company: it can be expanded, reduced, modified or adapted in many different ways both for operational reasons and for new applications or relocations.
Advantages: faster access times, increase in goods turnover, more storage space on a much smaller footprint, accurate inventories thanks to integration in internal ERP systems, greater safety and protection for operators and stored goods, improved ergonomics and modular expandability
The spotlight is also focused on two other products in the Kardex Remstar range, which are not on exposed, but not less important:
Megamat RS: automated vertical carousel with rotating shelves, provides quick and precise access to stored goods. High productivity, better organization of space, personalization and flexibility, quality and efficiency, represent the concrete advantages of implementing this solution in your warehouse.
The new Vertical Buffer Module LR 35 : It's the winning answer to the pressing demand of the market to have an intelligent automation of the flow of materials, greater flexibility and better management of a wide range of product variables.
The design of the LR 35 is something completely new: perfect for the picking of small components, it is composed of stations that can be formed by one or more automatic warehouses.
Its energy efficiency and its simple integration into existing systems makes it an extremely convenient storage solution.

* The published news is edited by exhibiting companies. Exhibitor assumes responsibility for what is published in his own page.