LASIT | Laser Markers: high productivity and precision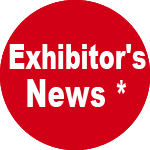 LASIT – Hall: 9 – Stand: B123
Laser Marker CompactMark G7
Thanks to the movement on the X axis of the worktop and of the Y axis, the CompactMark G7 allows you to mark the implant of 600x400mm, which can be used to engrave on a single detail of small pieces positioned, wears a perfect centering. This marking machine is extremely rigid and ergonomic thanks to the structure completely made of welded steel. The G7 CompactMark equipped with the C axis is also ideal for marking cylindrical shapes.
Laser Marker TowerMark X
The TowerMark X is an extremely versatile and configurable laser marking machine in order to meet a wide range of needs. It can be equipped with different types of laser sources. The main feature of the TowerMark X is an innovative system that moves the laser along the X and Z axes, allowing for the marking of individual pieces in all different sizes as well as – and especially – pallets as long as 600 mm x 100 mm.
Laser Marker  MicroMark GN
The MicroMark GN is a desktop laser marking machine that provides the most economical solution that meets a wide range of production needs. Vertical openings on all three sides provide easy access with a pass through option when needed. Long parts that will not fit in the cabinet are easily marked with 3 sides open. The MicroMark GN is a laser marking machine that easily fits onto any workbench, for maximum efficiency in the use of space. In fact, it has the best occupied space-work surface ratio (the work surface measures approximately 540mm while the external frame is only 650mm).

* The published news is edited by exhibiting companies. Exhibitor assumes responsibility for what is published in his own page.