LIZZINI | IG FM, the grinding machine with hydrostatic guides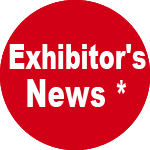 LIZZINI – Hall: 9 – Stand: C26
Lizzini – Wallram Grindtec, in the 75th year of activity, still innovates and brings to market cutting-edge solutions for high-precision grinding. That's the case of the IG FM grinding machine with hydrostatic guides. The technical specifications of the IG FM make this product suitable to grind medium parts, with a maximum length of 800 mm and a maximum weight of 140 kg. According to our tradition, the grinding machine is extremely customizable and tailor-made. The customer can choose the basement, the wheel-head configuration, the work-head, the tailstock, measuring systems and many other options available on request.
The grinding machine shown in BI-MU this year is equipped with a natural granite basement, to ensure the maximum stability. The wheel-head is powered with two external grinding wheels (500 mm diameter) and an internal grinding wheel (spindle body 120 mm). This configuration makes the grinding machine flexible and suitable for covering many purposes. The CN Siemens 840D SL, combined with the 19" display and the software GrindSELECT, developed in cooperation with Haas Schleifmaschinen GmbH, ensures maximum control and a complete management of grinding operations.
The most exciting news regarding this machine are the hydrostatic guides, which compared to the traditional version guarantee an excellent damping, less wear and a very low drag coefficient. Hydrostatic guides also minimize torque variations during inversion of movement, in order to ensure absolute precision in positioning and way paths and so deliver high-precision interpolation.

* The published news is edited by exhibiting companies. Exhibitor assumes responsibility for what is published in his own page.