LOSMA | A solution for every filtration need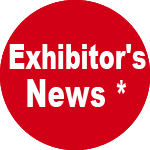 LOSMA – Hall: 11 – Stand: D10
LOSMA is waiting for you at hall 11 stand D10 from 14TH to 17TH October
Since 1974 LOSMA designs and engineers air and coolant filtration systems for machine tools. The company is one of the market leaders, with more than 130 employees in the two Italian offices and in the four subsidiaries that make up the group: Germany, India, UK and USA. LOSMA was founded with the mission of making the working environment healthier, focusing on filtration and guaranteeing a safe environment. It has a strong eco-friendly identity: the corporate mission "Working Clean, Breathing Healthy" is clear in the continuous search for increasingly efficient and eco-compatible filtration solutions. High energy efficiency motors, regenerable filters, inverter to regulate consumption are just some of the devices used in the LOSMA families of air and coolant filtration, to ensure maximum compatibility of the plants with European regulations on environmental management.
From this historical know-how the mist collector range is born, with products such as:
Icarus – mist collector with compact form factor to be mounted on machine tools with HEPA filters, static or electrostatic, for oil mist and smoke treatment.
ArgosPro – filtration unit with cartridges for oil mist able to treat up to 15.000 m3/h, perfect for centralized solutions and big machine tools.
GalileoExtra – a patented centrifugal filter designed to be assembled to the machine tools. It combines dynamic and static filtration to ensure the maximum efficiency
Darwin – orientable centrifugal aspirator for mists
For the filtration and depuration of coolants LOSMA offers solutions with or without consumable materials to treat neat oil or emulsion. Some examples:
Master: a range of high efficiency gravity filters, using non-woven fabric as filter media
Filterjet – coolant filter for water jet cutting systems
Every filtration system can be combined with oil skimmer, chiller, mud compactor and chip conveyor to create a centralized system able to meet the customer's needs.
Both standard and customized LOSMA products, both single units and large centralized systems are unique and innovative, are widespread throughout the world and are known for their high efficiency, reliability, modularity and excellent value for money. LOSMA will be present at BIMU from October 14th to 17th in Hall 11 – Stand D10.

* The published news is edited by exhibiting companies. Exhibitor assumes responsibility for what is published in his own page.