LOSMA | Filtration efficiency for optimal productivity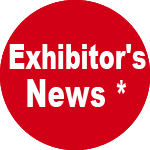 LOSMA – Hall: 11 – Stand: D46
Losma, leader in design and construction of filtration systems for air and coolants for machine tools, among its wide range of products at 31.BI-MU – Hall 11 Stand D46 will present Icarus, its innovative static exhaust fan and Spring, its self-cleaning drum filtration system for coolants, which does not use consumables.
Icarus is a static exhaust fan for filtration of air containing oil mists, micro-mists and smokes generated from coolants, which can be used on every kind of machine tool and for every removal machinery.
Icarus is available in three sizes with flowrate from 600 to 2.000 m3/h with different filtration efficiency combination, up to performances of 99,97%
The air filtration process consists of multiple phases that allow a series of filters with increasing efficiency to retain even the finest pollutant particles. On request, efficiency can reach 99,97% with the use of a HEPA post-filter following EN 1822 regulation.
Spring, the self-cleaning drum filtration system for coolants, differs from other filtration series since it uses permanent filtering materials whose filtration efficiency is customizable according to all customers' needs. The innovative filtration system can be applied to many machining operations and it is suitable for removal of magnetic or non-magnetic particles from neat oil or emulsion. Moreover, its metallic net is cleaned using an automatic cleaning system called Autoclean, which reduces maintenance costs and waste disposal.
Spring is available in 9 sizes with flowrates ranging from 25 to 1000 l/min of neat oil and from 50 to
2000 l/min of emulsion.
Spring series also includes Spring Compact, which is suitable for flowrates ranging from100 to 5000 l / min of whole oil or emulsion and only processes the amount of coolant required by each machine, eliminating sludge deposits on it.

* The published news is edited by exhibiting companies. Exhibitor assumes responsibility for what is published in his own page.