MARIC | New compact CAM Voestalpine 2018 (o-ks)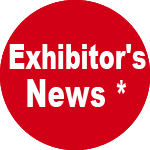 MARIC – Hall: 9 – Stand: C05 (SFORTEC INDUSTRY)
This New Cam unit has been redesigned to give the highest quality and with it innovative design features such as:
Being very Compact,
High retraction force from its gas spring.
Positive return.
Patented 1° on the side plates.
Angle range 0° – 75°.
Self lubrification guides and harden slide ways.
Also cams can be removed from the back and from the side to save fitting.
Unit has an average service life of 2.000.000 strokes, guaranteed service life of a 1.000.000 strokes.
We can also offer to pre machined cams to your Cad (screw and dowel holes etc) to help save time fitting cams. This cam will save you space, time and money.
The new Voestalpine cam unit will be on display by Maric ( pad 9 stand C05).
Also on the Maric stand, come and view our wide range of plastic mould tool components and press tool components: Bronze plates, Pillars and Bushes, Punches and Dies, Gas springs, Couplers and Latches.

* The published news is edited by exhibiting companies. Exhibitor assumes responsibility for what is published in his own page.